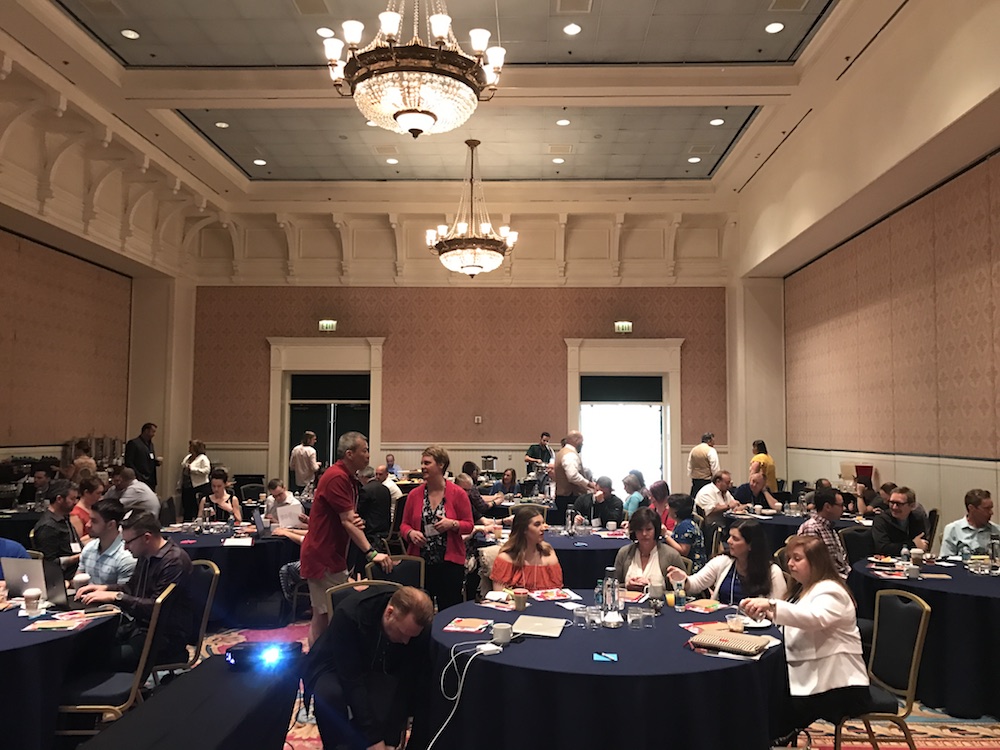 Last week I attended SAIL, Second Wind's Small Agency Idea Lab, at the Boardwalk Resort in Walt Disney World, Florida. This is the first marketing and advertising agency event that I've been to (usually attending technology or internet related events) and I really enjoyed myself and learned a lot.
SAIL is pitched as a lab and at times it really felt like one. The attendees were engaged, asked questions, provided answers, and steered the conversations and presentations as much as the presenters did.
Being that I was representing Condron Media for this event I did my best to jot down a myriad of notes and bring back what I thought was applicable for our business. I figured I'd take a moment during this week's Homebrew Website Club to share a few of those notes so that perhaps you can benefit too.
"the only thing to continue will be the pace of change" - Brian Olson of inQuest said this during his presentation and it reverberated through the entirety of the two-day event. Most business sectors have already, or are in the process of, coming to grips with this fact already - change, or die. My boss, Phil Condron, laid that out great during our rebrand.
Profit sharing as a strategy - This is nothing new, in any industry, but the way Ross Toohey of 2e Creative and his CFO created a program that helps their team do their best work and service the customer better was inspiring.
workamajig - I've been online since 1994 and I had never heard of workamajig before I attended SAIL. I've used tons of project management software so I plan on looking into it and seeing if it may be right for our team or not.
Using IP to generate revenue - I tell this same concept to every single company I advise. I call it "sawdust". Which I believe was inspired by Jason Fried in 2009. Turn your sawdust into revenue. Sharon Toerek ran a great presentation to show the myriad of ways that creative agencies can do this.
There were many other takeaways from SAIL that I plan on expounding on in future posts.
I get asked sometimes if the fees associated with these types of events are worth it. Yes. Without question. I am a strong advocate of attending as many events as you possible can. If you only come away with one tool, one contact, one new idea, one new process - nearly any price tag is worth it.
Plus, in this case, I managed to get a little bit of sun in March.