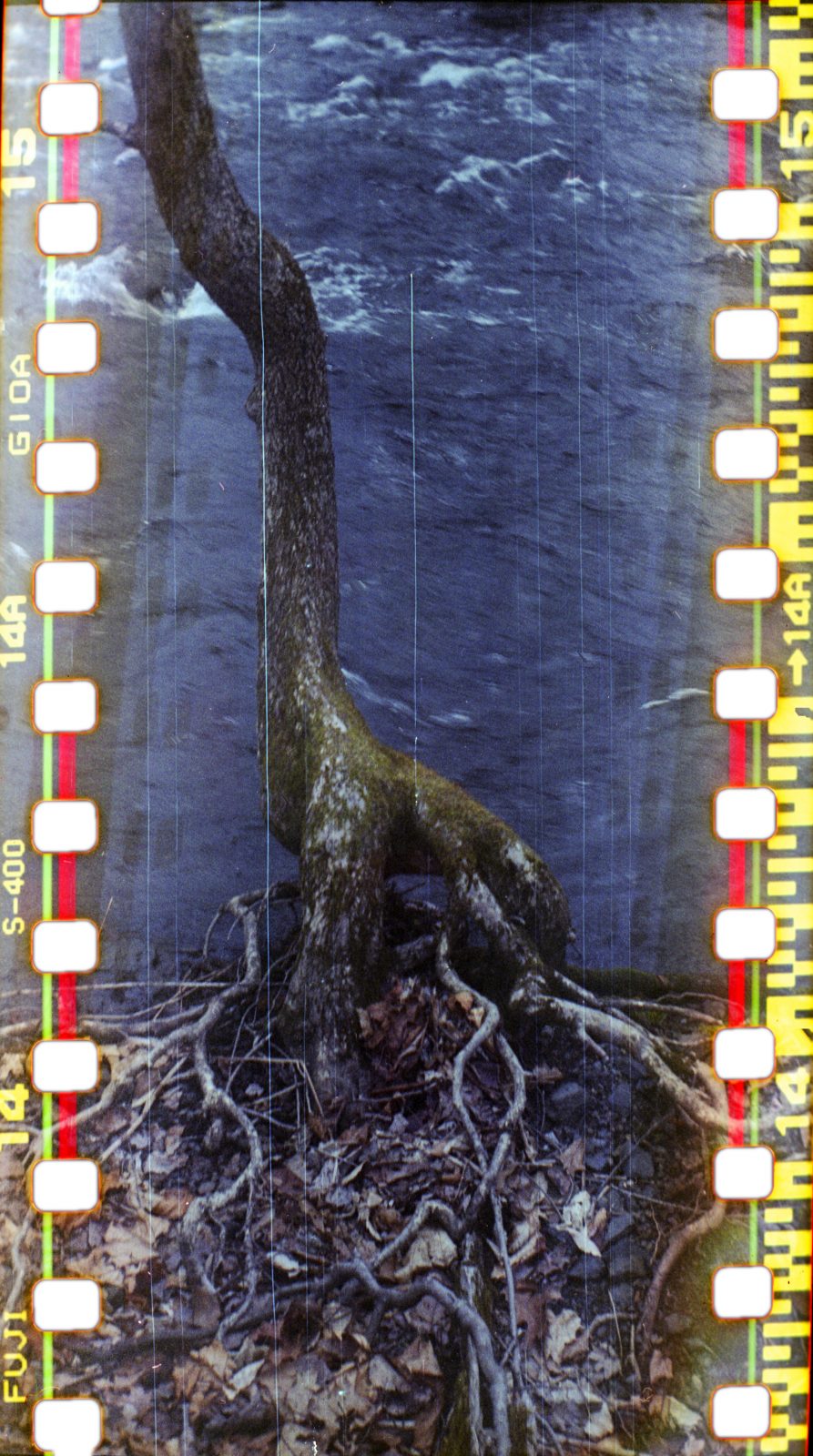 Ansco Rediflex, expired 35mm Fujicolor Superia 400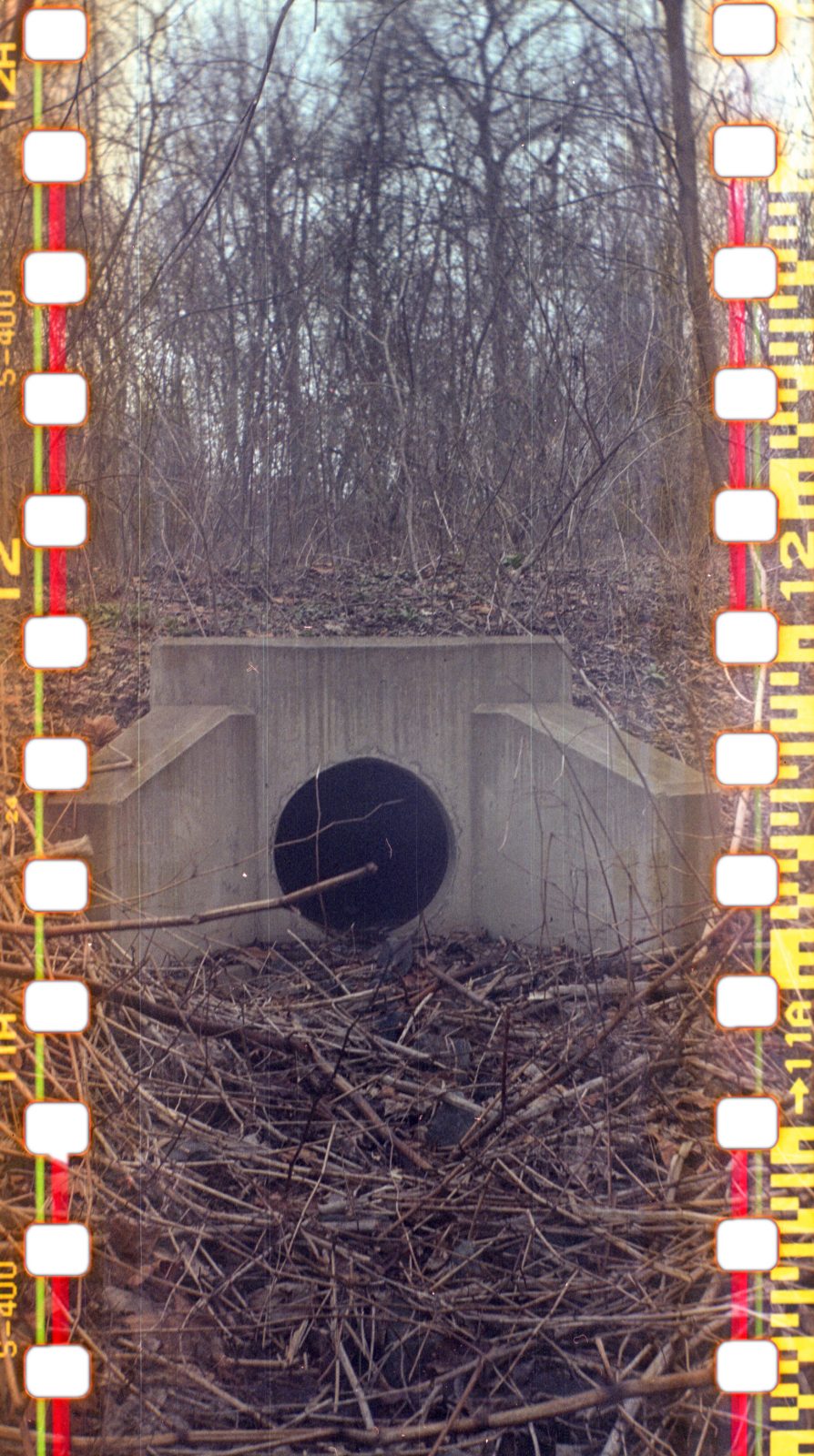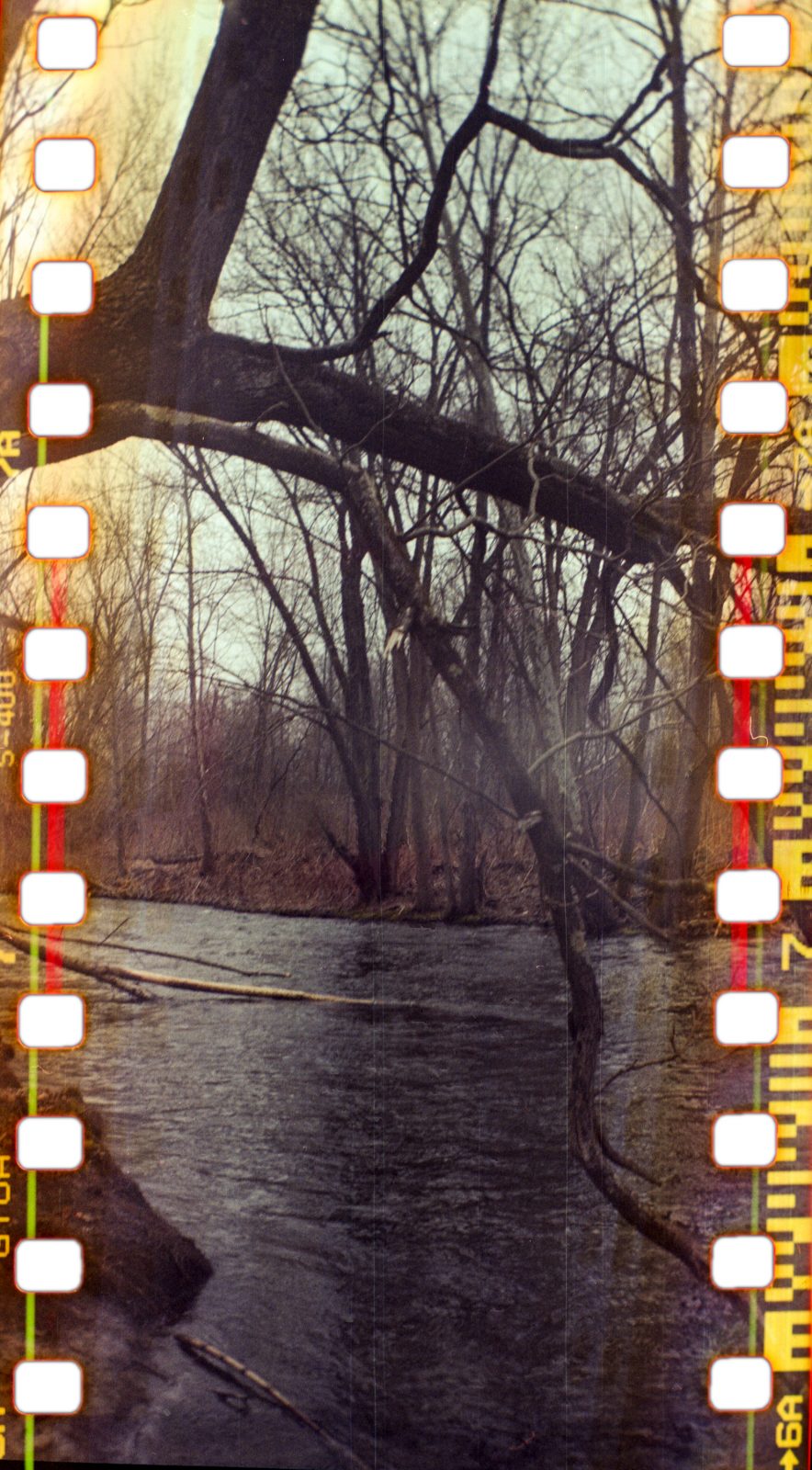 35mm film in a Medium Format camera
From the same roll as my 2020 avatar are these select exposures of 35mm film hacked into a medium format Ansco Rediflex.
What you're looking at isn't normal. The Ansco Rediflex is a medium format camera which, when invented in the 1930s, was to be loaded with 620 film stock. 620 film stock is no longer made but is very similar to 120 film stock save for the spool in which it is loaded onto and the length of the film sheet.
This particular Rediflex can be loaded with 120 film stock, albeit it needs to be literally jammed into it. (See the tree image in this post.) It is just a bit too small to accommodate the larger spools so to load it I've needed to sand down the spool widths and cut off the excess. Which creates some interesting affects.
But I stumbled across someone loading 35mm film into a medium format camera - vertically - which creates the exposures you see above. There are two characteristics about these photos that I ended up liking. First, the film is loaded vertically so it results is a much larger image than you'd normally get with 35mm film. In fact, the resulting exposure is more than double the surface area as a normal 35x24 mm shot. Second, the film doesn't quite reach across the focal plane of the camera horizontally. This ends up exposing the full width of the "height" of the film - even over the "sprockets". I think it looks super cool.
It took a few rolls before I got this to work properly. And there are a few scratches and light leaks that I need to tend to before I try this again. But I'll be doing this again in the future for fun photo projects and perhaps some portraits.