I published the following article on LinkedIn in March. However, their publishing tool removed all of the photos from the post when I published it and I was so frustrated that I did not bother to go in and fix it. I'm republishing the post here with photos.
---
For over a decade now I've put in a lot of effort to present at and attend as many technology and business events as I can. I've attended events in Austin, San Francisco, Los Angeles, Honolulu, Orlando, Jacksonville, New York City, Philadelphia, Greenville and a half-dozen other US cities. But you don't have to hop on a plane to attend events. I also attend several regional events per year that gets me back at home before bedtime.
In 2014 I wrote a blog post titled You should go to meetups and in it I wrote about one of the advantages of attending meetups or conferences:
Because there is a lot of energy at meetups. The presenters are generally at the beginning of their product cycles and they have a lot of positive energy to make something happen. Those in the crowd all have their stories, their ideas, their goals. And, in addition to those building startups you'll generally find lawyers, venture capitalists, programmers, marketers, etc. who are willing to offer their help for your project. It is a very, very good way to meet people that you'll likely work with.
This past year has been no different. Each event I made the effort to attend has yielded some professional and personal fruit. If you haven't yet gotten to many events in your area, or elsewhere, I strongly encourage you to give it a try. And not just once.
Here are a few highlights from the events I've attended or presented at in the last 18-months alone.
NEPA BlogCon 2016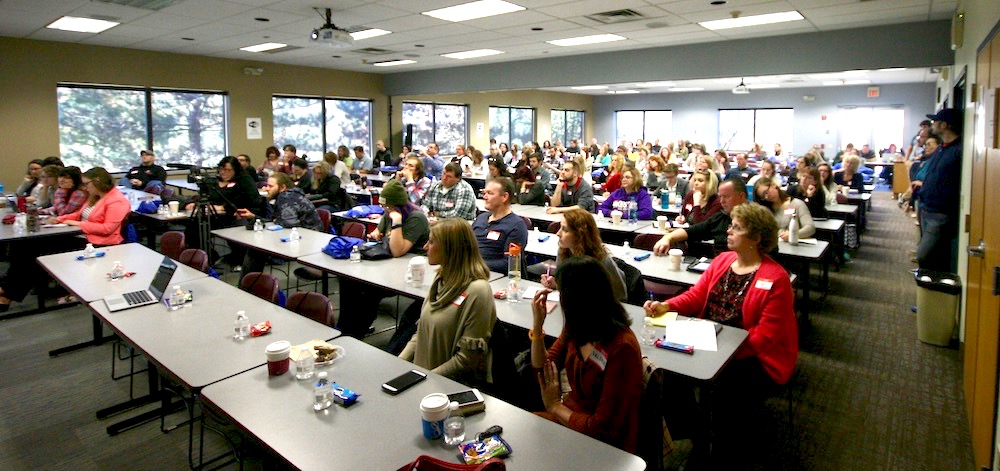 I'm going to start a few months prior to 2017 because I attended a few amazing events near the end of the year in 2016. First up is NEPA BlogCon 2016.
At NEPA BlogCon, an event specifically catering to those just getting started in blogging, social media, and marketing, it was evident the amount of care that went into organizing the event. Each year NEPA BlogCon has been refined to be more engaging, valuable, and fun. One thing this event always reminds me of, now matter how mature an industry or technology appears to be there are always new faces seeking to learn.
TecBridge Entrepreneurial Institute 2016
Marywood University is the host to an excellent annual entrepreneurship event that always proves valuable for its attendees. The 2016 event was very well attended and had an excellent panel discussion, workshops, presentations, and more.
At the time I wrote this about the event on my blog:
Rather than a panel simply answering questions broadly, the workshops helped the attendees to work through a problem and see the processes work step-by-step.
I think what I appreciate about this event each year is the focus on practical takeaways for attendees. If you are there to learn you will.
Cropped! A rebranding competition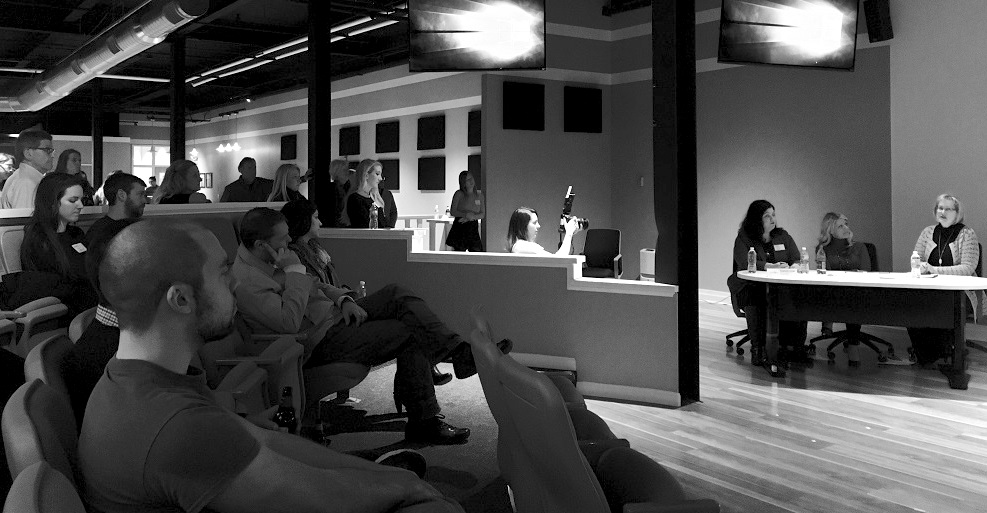 Cropped! is a fun event held by AAF NEPA that pits a few creative talents against each other to rebrand a local nonprofit organization that could use the help.
Branding is my day job and so watching as these teams tried to solve the problems of organization's current brand was fun.
Branding is about exposing an entity's core purpose, principles, and offerings to the world. Rebranding is about fixing any problems the current brand has encountered.
I wrote the following on my blog after the event:
Branding is an exercise in getting a company's culture, message, and purpose demonstrated and communicated through every single thing the company does. I know it has been said a million times but it worth reiterating that branding is not a logo. Branding permeates a company's activities from the way they answer the phone to how easy it is to unsubscribe to their monthly email newsletters. I was happy to see that everyone at Cropped! knew exactly what branding was.
PhillyBurbs WordPress Meetup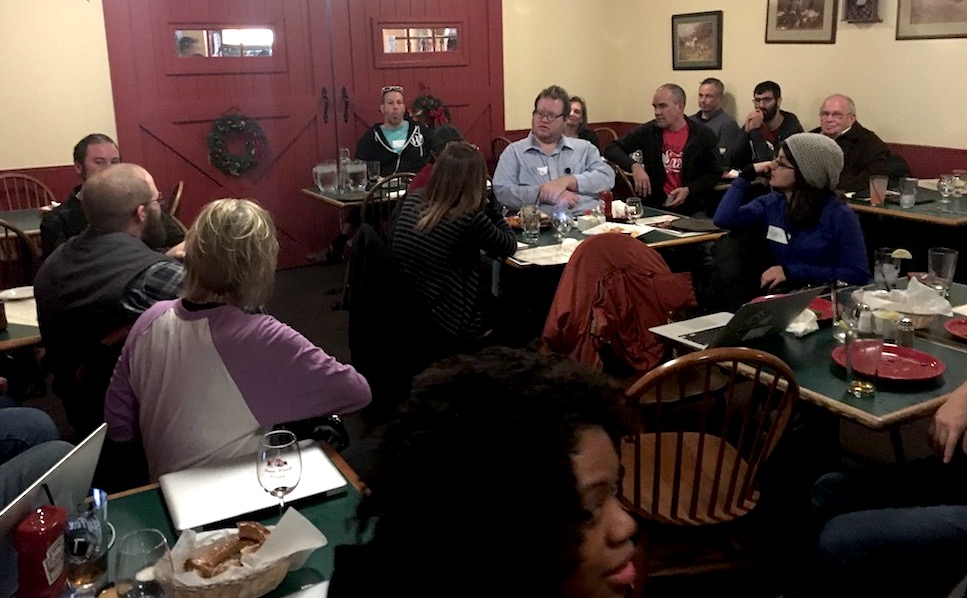 You will not find a more inclusive meetup within 100 miles of my front door as the PhillyBurbs meetup. This one is always well worth the drive and some of their organizers have returned the favor to attend meetups in northeastern Pennsylvania.
One takeaway I had last year at this event was the impact a more inclusive culture will have on our industry. As more and more groups of people are represented in our industry the better it gets. For far too long the industry's perspective has been dominated by white males. This is changing. For some it isn't changing fast enough but I'm simply happy that it is.
Ask The Web Marketing Experts panel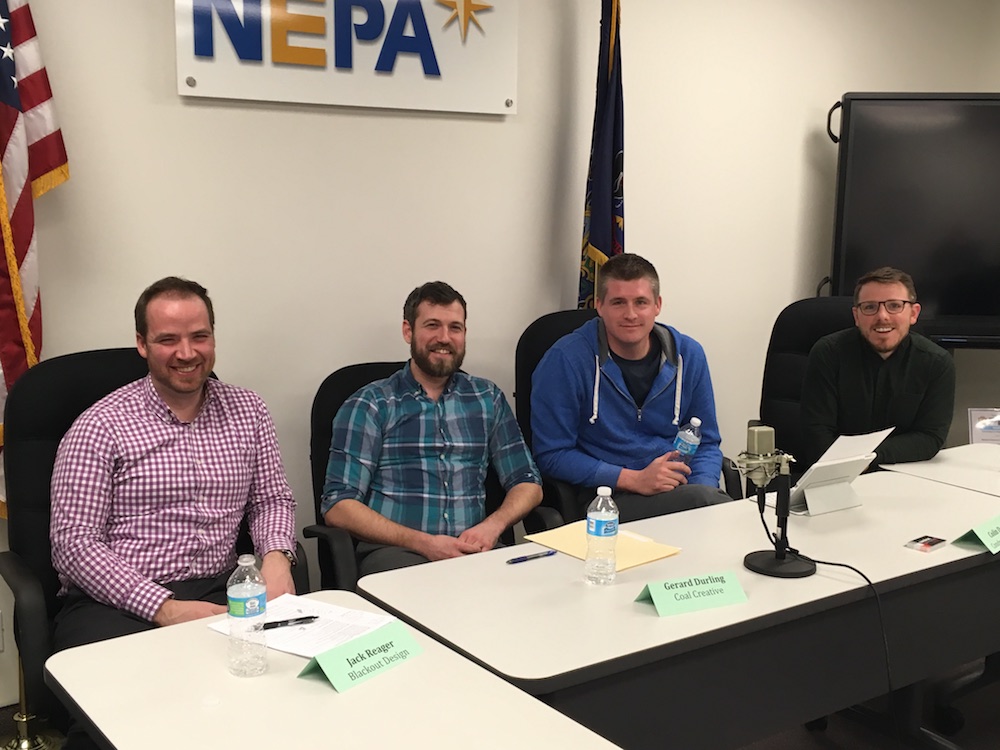 Speaking of white males... 🙄
I, along with several other web marketers in our area, were invited to participate in a panel discussion and recording session at NEPA Alliance organized by the Scranton Small Business Development Center.
The questions from the SBDC and local businesses were great and I know all of the "experts" learned a lot from each other as well.
NEPA.js and NEPA Tech Events

I attended, and presented at, at least 7 monthly NEPA.js (which has now been rolled into NEPA Tech) events throughout 2017. In late 2016 Mark Keith decided to bring together a group of JavaScript enthusiasts each month to discuss JavaScript-things which bled into discussions on all sorts of technology, business, marketing and even cryptocurrency. The amount of value this one event has generated for our area is already incalculable.
I blogged about ever single event I went to so you can read all of my notes on my event tag on my blog at cdevroe.com.
Inventor's Guild at TekRidge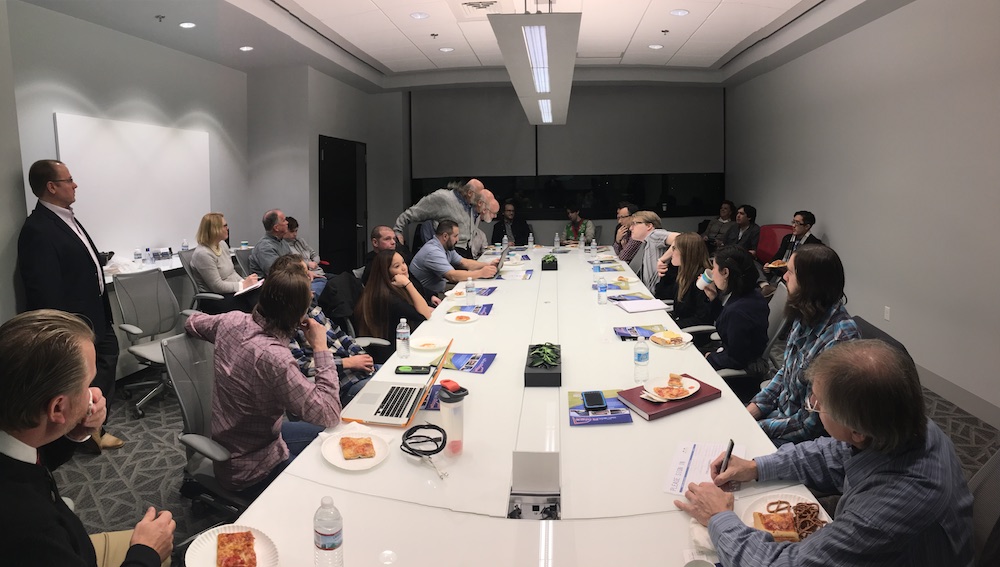 I'll often pop into some events with no real reason for me to be there other than to soak up whatever information I can. The Inventor's Guild is just such an event. This event caters to people that want to invent things (or already have) and, hopefully, profit.
One thing I was reminded of at this event was how little the inventor typically profits off of their inventions when compared to the companies that license them and how important it is to understand patent and IP law if you're an inventor of a physical product.
Wilkes-Barre Programmers meet up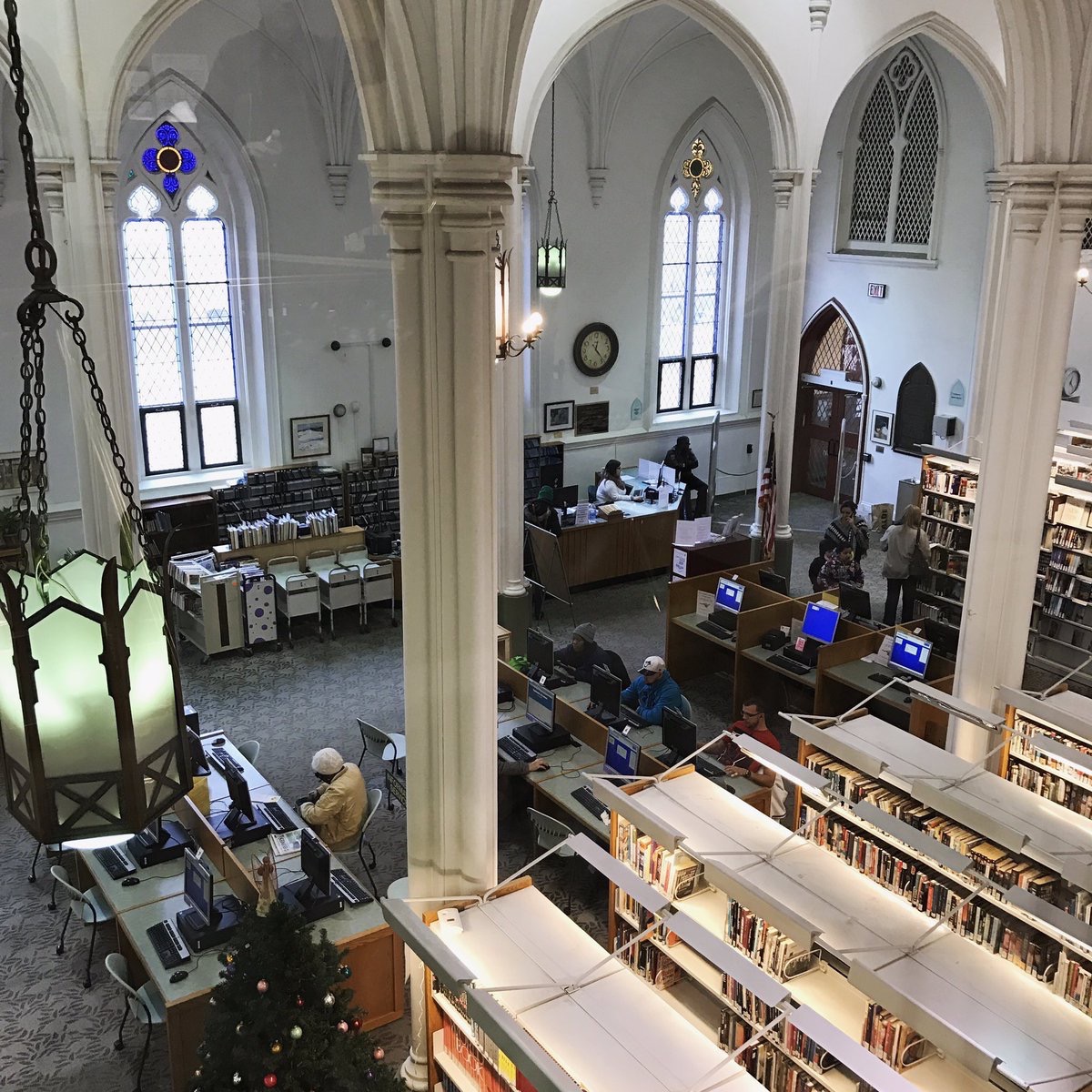 I'm not a Python developer (which this Wilkes-Barre programmer event was geared to) but I was interested to see how this group was run. I found it very informative and challenging. One thing I realized by attending this event was how these events have a small gravitational pull. If you remove any mass from them by not attending they may just drift off into the ether. Never to coalesce again. It is important to support a small group with your presence even if it doesn't align with your skillset or desired path. By helping to keep these groups together when they are small they can continue to grow and mature and eventually split off into the groups you want to see in your area.
In other words, don't skip events just because their small. Small events beget larger ones.
SAIL by Second Wind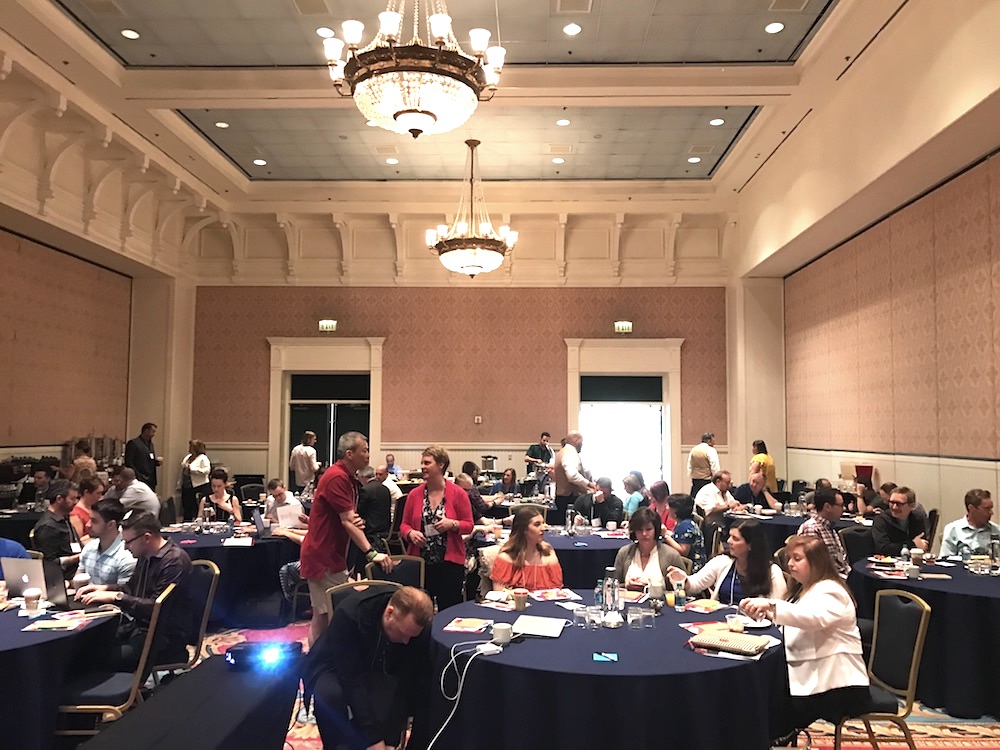 In March 2017 I flew to Orlando partly to get away from the winter and partly to learn as much as I could about running a digital advertising agency at Second Wind's idea lab.
I learned a lot. There was hundreds of years of experience in the room and all were willing to share with one another. In fact, nearly a year later, this event still comes up in conversations with many agencies on a weekly basis.
I felt privileged to learn how other businesses throughout the country are solving problems of recruiting, employee compensation, retainer agreements, agency IP, and much more.
tecBRIDGE Entrepreneurial Institute 2017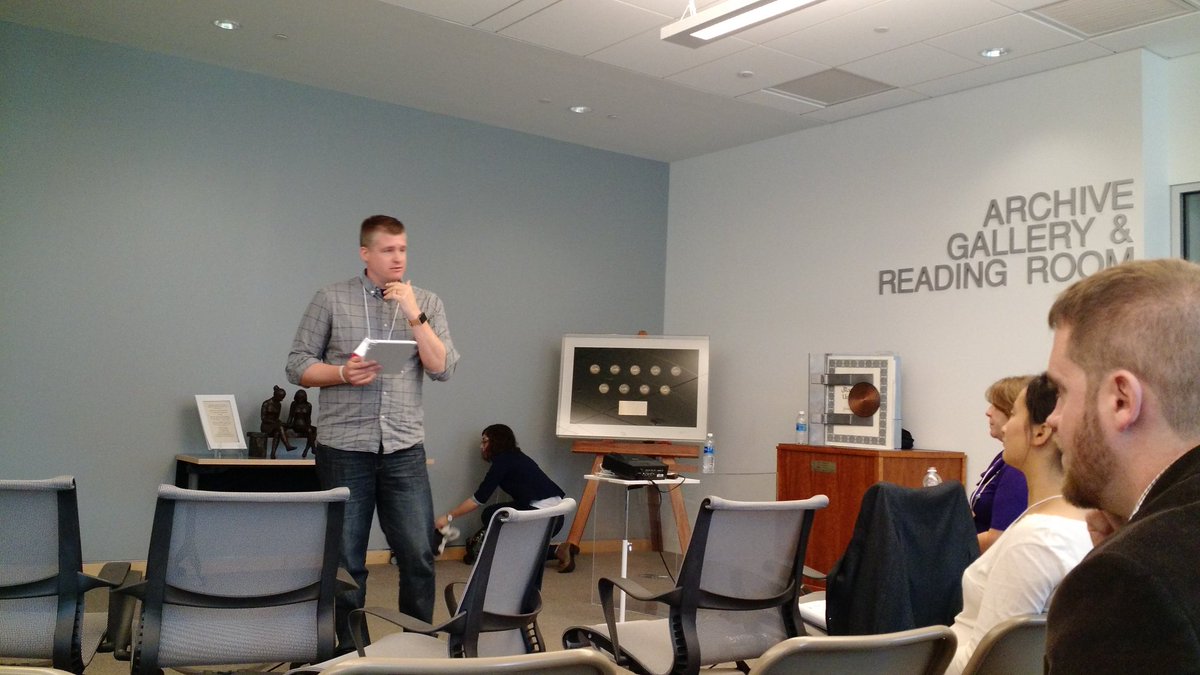 I held a workshop at this years TEI event and it was a blast. The workshop format allowed me to bring practical value to those that attended it. The Q&A session was very good and I received emails from attendees for weeks afterward.
The entire event was very good and many business owners and students in our area, well over 200 of them, got a taste for what it means to be an entrepreneur and the inevitable challenges they face.
Other events
I attended a few other regional events including one for Unmanned Ariel Systems used in Surveying work at Penn State University, other WordPress meetups that I spoke at, a presentation about my as-yet-unreleased step counting mobile application Summit to the Lehigh Valley Tech Meetup, and also Ben Franklin's VentureIdol and many others.
There has been no shortage of long-lasting benefit from each event I've attended over the years. I cannot overstate this enough, especially if you're a remote worker or are operating from the hinterland -- get out of your home office and shake some hands.
\
Tags: branding,conference,design,event,events,jujama,meetup,nepablogcon,nepajs,nepatech,sail,tecbridge,tekridge,travel,work