Untappd, the app that helps me track the beers I've had, liked, disliked, etc. is celebrating its 10th anniversary.
I signed up to Untappd in 2014 and used it for a little while but then kept forgetting to. But then, a few years ago, I decided to give it another try. The app had improved dramatically. In fact, the entire beer industry had changed also. Beer was getting pricey and having an app to help make some decisions has been a real help.
The app has features that allow you to follow what your friends are having. Which is important if you know the taste of your friend. For instance, I know if Friend A likes something I will too. But I also know if Friend B likes something I can be confident that I won't. It also makes it easy to find beers at local stores or restaurants that you may want to try. And it is slowly replacing Google Maps for me for finding new breweries to visit.
Untappd helps me make decisions on what to buy at the store. The type of beer we drink (primarily hazy New England Style IPAs at the moment) are not cheap. So rather than spend money guessing if I will like a beer Untappd can give me some insight before buying. I've found myself buying a completely different pack after reading some reviews on Untappd.
Its a great, great app and service and I recommend it to anyone that likes beer.
Oh, my trick to remembering to check-in a beer before I drink it is, of course, photography related. I quickly snap a photo of nearly every new beer I have and I add it to Untappd. I also try to have some context in the photo so that I can remember where I was and the time I had when I had the beer. Here are a few photos I've added.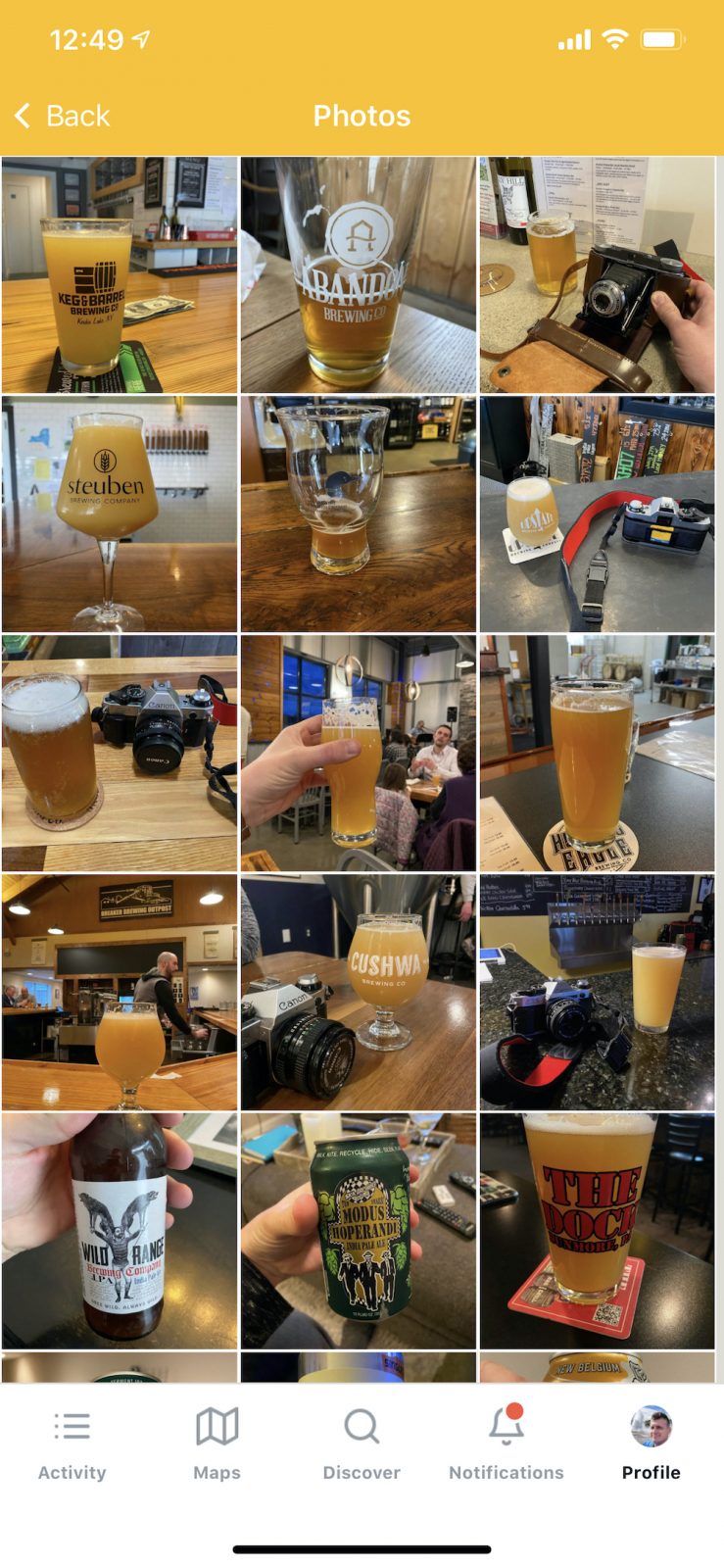 🍻 to Untappd.