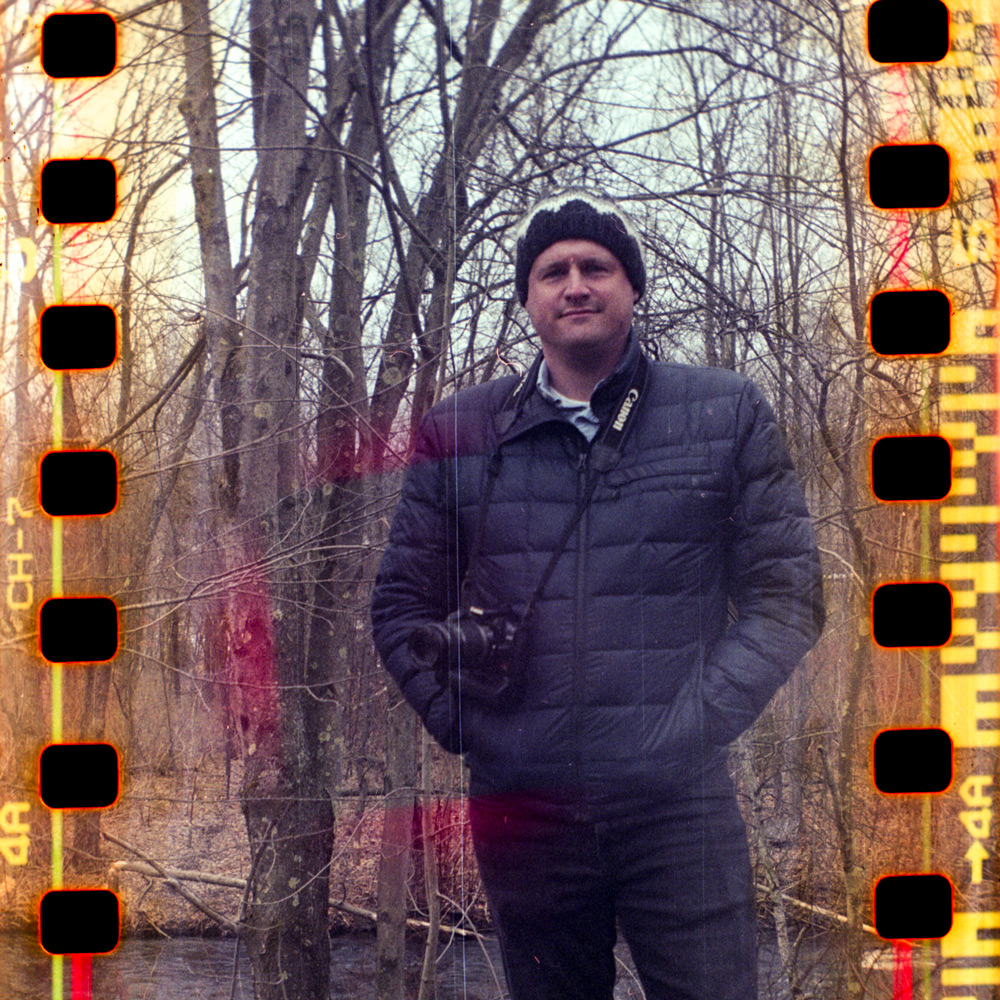 Shot on 35mm film retro fitted into an Ansco Rediflex
Quarantine has me trying all sorts of experiments. One of which is retro fitting 35mm film into an old Ansco Rediflex medium format camera. It produces some interesting results (I'll post a few in the coming days).
But I've wanted my 2020 avatar to be on taken on film. Thanks to my wife Eliza for taking this photo with this crazy set up. Turned out pretty neat.