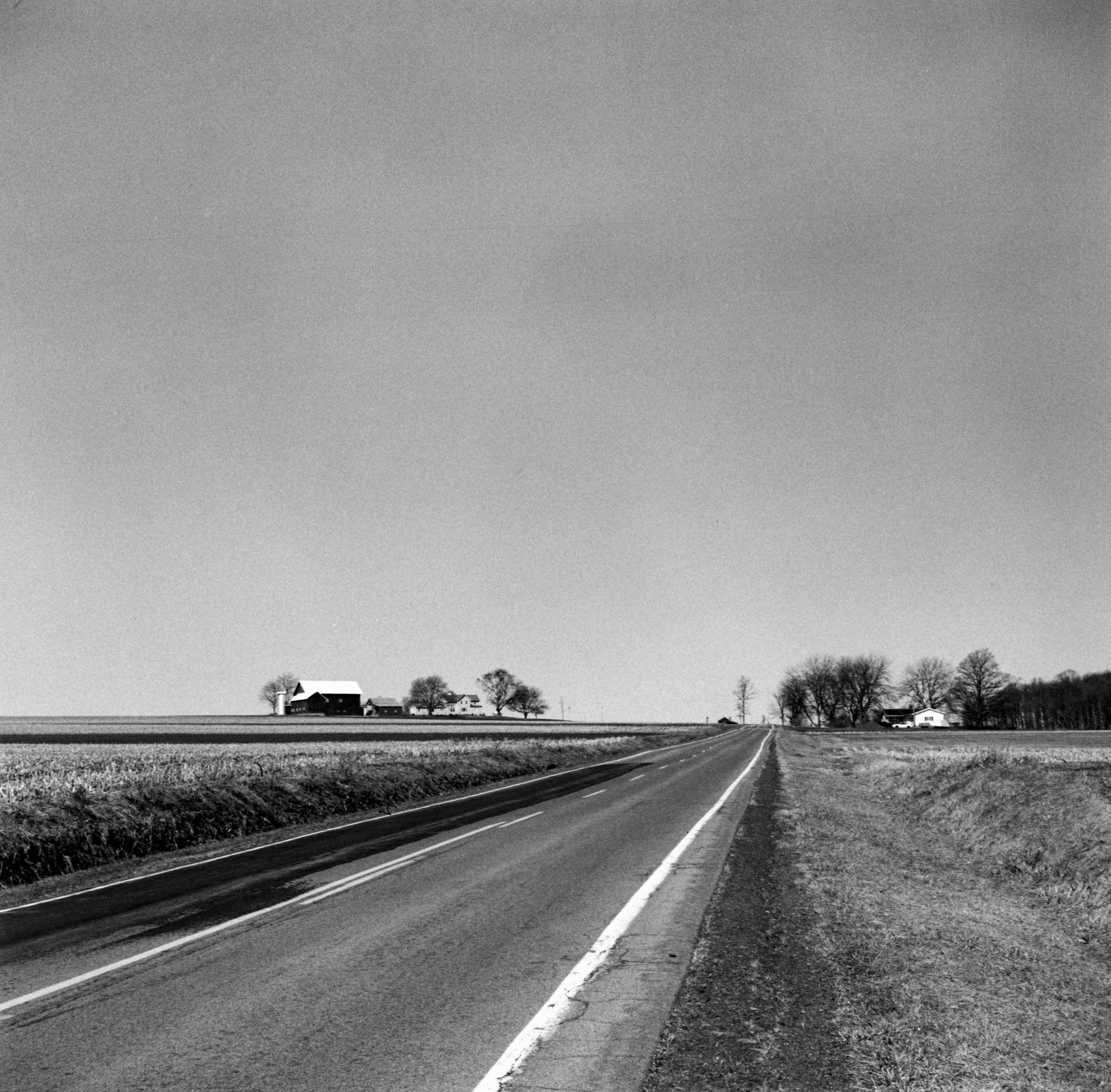 Ansco Speedex • Ilford HP5+ 400
Penn Yan, New York - March 2020
This is a frame from my very first roll of new black and white film. It was taken on Ilford HP5+ 120 film stock. This is very forgiving film from my newbie perspective.
Eliza and I enjoyed a sunny weekend in the Finger Lakes isolating ourselves to some degree from the outside world. It was so sunny, in fact, that the Ansco Speedex didn't really have a quick enough shutter speed to keep up. I'm limited to 1/100 being the quickest speed on the camera.
I look forward to shooting more Ilford and hopefully in the 6x7 and 6x9 ratios as well.