The first few episodes of my new photography podcast have been a learning experience for me. How should I record, edit, distribute these episodes? With each episode I've been able to improve that process and make some decisions along the way.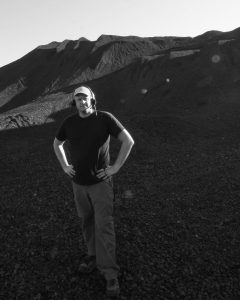 Me, on location
While I'm hoping to continue to improve the audio quality, the speed at which I can create these episodes, and how the audience consumes both the audio and the photos I make during each episode - I think I've settled in on how to publish these episodes. So today, I've made those adjustments to my site.
I've drawn inspiration from many sources including James Bell, @Miraz on Micro.blog, Joe Greer and others.
I went back through each episode and added the audio files to each post and moved them into their own category. This way people can listen to the audio right on the page with the photos. I have no doubt that this will render my Anchor* analytics useless but I don't care. I'd much prefer people have a better listening experience.
So, in addition to subscribing to the podcast on just about any service or app of your choice, you can also just subscribe to this blog and be delivered each episode with the photos into your RSS reader. Or, come directly to each page as I link to them from Twitter or something and listen to the episode and view the photos at the same time.
* Anchor is the app I use to create and distribute the podcast. They collate all of the analytics together for me. Which is nice, but I don't really care about analytics.