Below is a screenshot of the sheet you see on YouTube for iOS when tapping on a link in a video's description.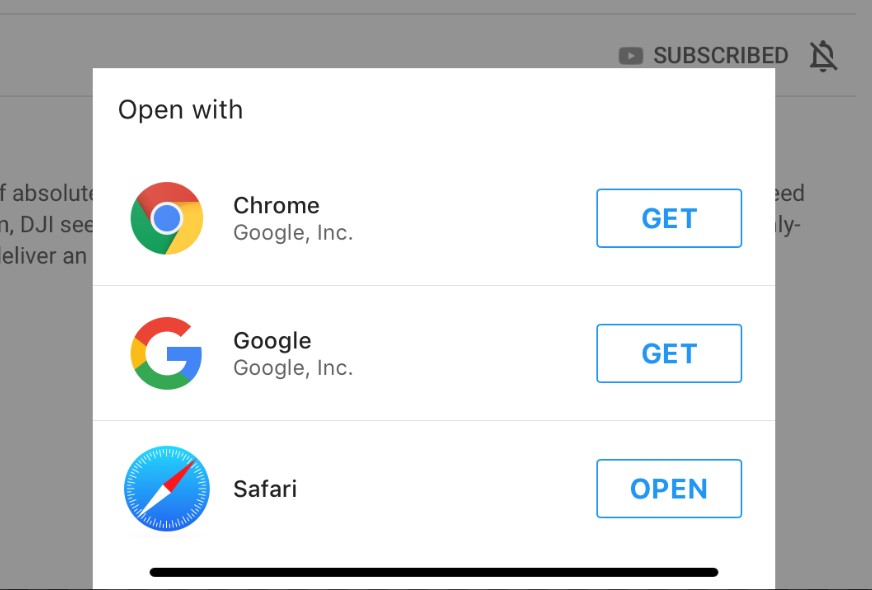 They invoke this custom sheet because, like Google, Apple has created iOS to be competition hostile to other browser vendors like Mozilla, Opera, Microsoft, etc.
Tapping on a link should open your default browser, not provide you choices to download the developer's other apps. I'm guessing the Safari option on this sheet is there because Apple wouldn't approve the app otherwise.
But why should Google write the YouTube app any differently? If Apple can be competition hostile, why can't they?
Early in iOS's history I understood why Apple limited the browser, mail, maps, and calendar options to only their own apps. It made sense. The integration with the OS was just too deep and the OS didn't have enough APIs to make a good user experience. But, today, on a platform that is into its second decade of existence, with features like deep links, extensions, services, SiriKit, etc. there is likely very little excuse any more not to allow users to choose their own default apps.
How can we force Apple to change this?