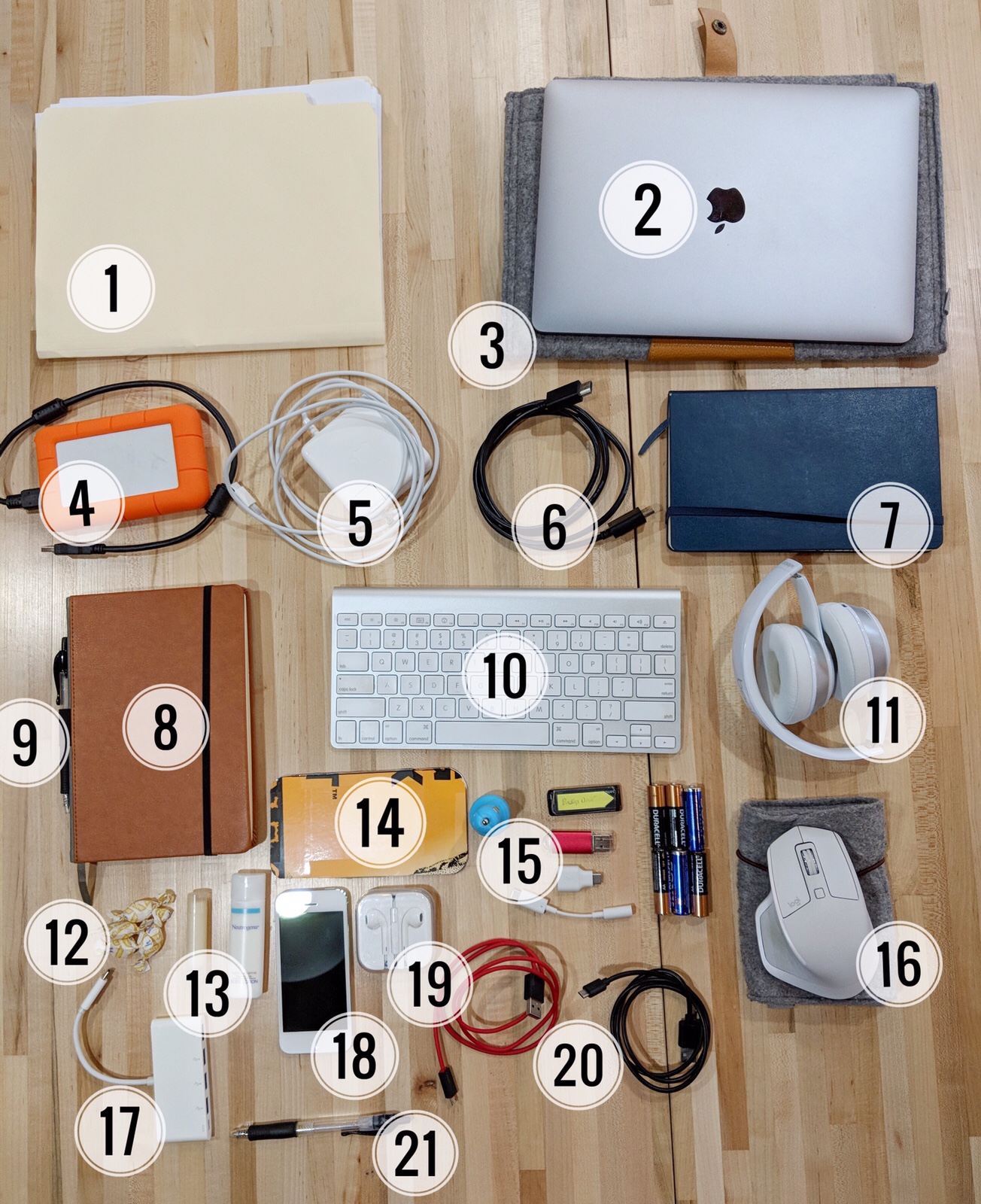 I've been meaning to make this list for some time now. Finally, I emptied my backpack and took a photo so that I can make a list of my every day carry. The above items are with me, in my backpack, every single day.
Speaking of my backpack. It is a graphite Collins by Brenthaven. A little over a year ago Brenthaven reached out to me and asked if I'd like to try one of their bags. I picked this one because it looked like it would fit my needs perfectly. And guess what? I've been using it every single day since. I love this bag. Be sure to visit their site and look through all of the great product photos for this bag. It is perfect for me with what I have in it.
Not pictured: Google Pixel 2 XL.
[caption id="attachment_5990" align="alignright" width="300"]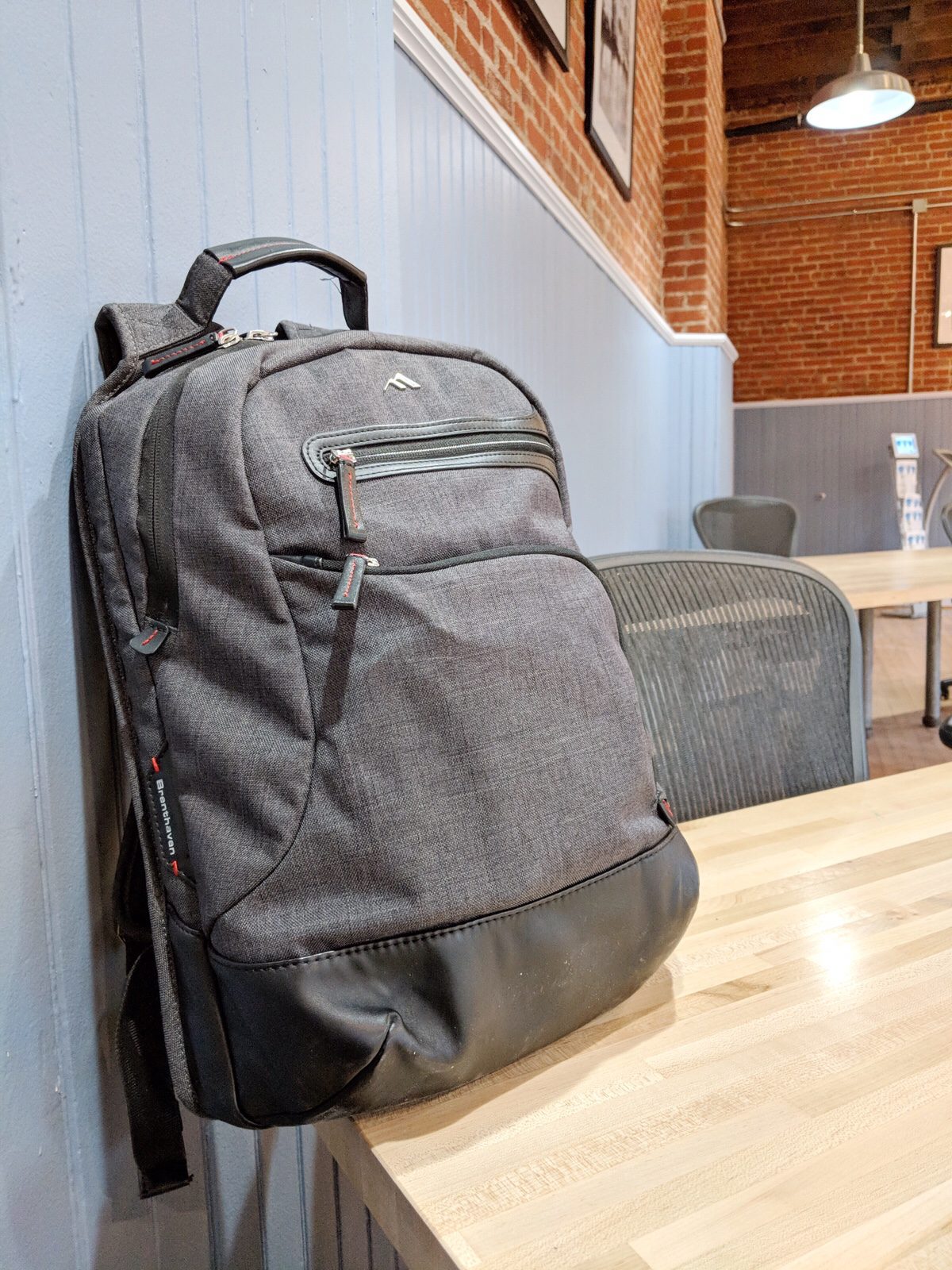 Collins by Brenthaven[/caption]
The following items are with me every single day.
A folder to keep loose papers that I need to have with me.
13" MacBook Pro with Touchbar. No keyboard issues (yet).
A soft felt case for the MacBook Pro (like this one). I mostly use this as a precaution in case I were to drop the laptop.
A Western Digital 3TB external drive. I back up my photos to this so I always have a copy of the library with me.
USB-C MacBook Pro power adapter.
HDMI cable.
Recently used notebook for Bullet Journaling. I still carry it only because there are a few pages of things that I haven't pulled forward into the new notebook.
New notebook for Bullet Journaling. I switched to this notebook in March.
A Pilot G2 Pen
Wireless Apple Keyboard
Beats Solo Wireless headphones for slow jams.
Halls for throat emergencies
Lip balm and moisturizer. Evidence that I'm sliding into my 40s soon.
A stencil I created for making quick mobile mockups.
Simple car charger, USB-drive, batteries, USB-C to headphone adapter, and USB-C to USB-B adapter.
Logitech MX Master 2S wireless mouse. I love this thing.
A dongle for USB-C to many USB-ports. Not shown in this photo is the dongle I keep on my desk at work to go from USB-C to HDMI.
iPhone 4S that I've had in my bag for a long time. I thought I would use it for video or photo projects but I haven't. Now using it for testing.
Wired headphones as backups and for flights, etc.
Micro-USB cables to charge the Beats and mouse.
Backup Pilot-G2 pen.
This current list has remained fairly steady for a few years. Now I also have an Oculus Go but I don't carry it with me every single day. I most use this for watching YouTube, looking at 360 photos I've taken, and doing VR research for work.
If anything major changes in the future I'll try to keep this up-to-date.