For many years now Eliza and I have preferred to slow down and take our time on road trips rather than feeling rushed to get to our destination. We like to visit tucked away places. Do a little shopping. Or enjoy a drink. This usually adds about a day of traveltime to any of our trips.
On a wet, cool February day in 2020, while making our way home from visiting friends in the state of Georgia, we stopped into Chisholm Vineyards in rural Virgina.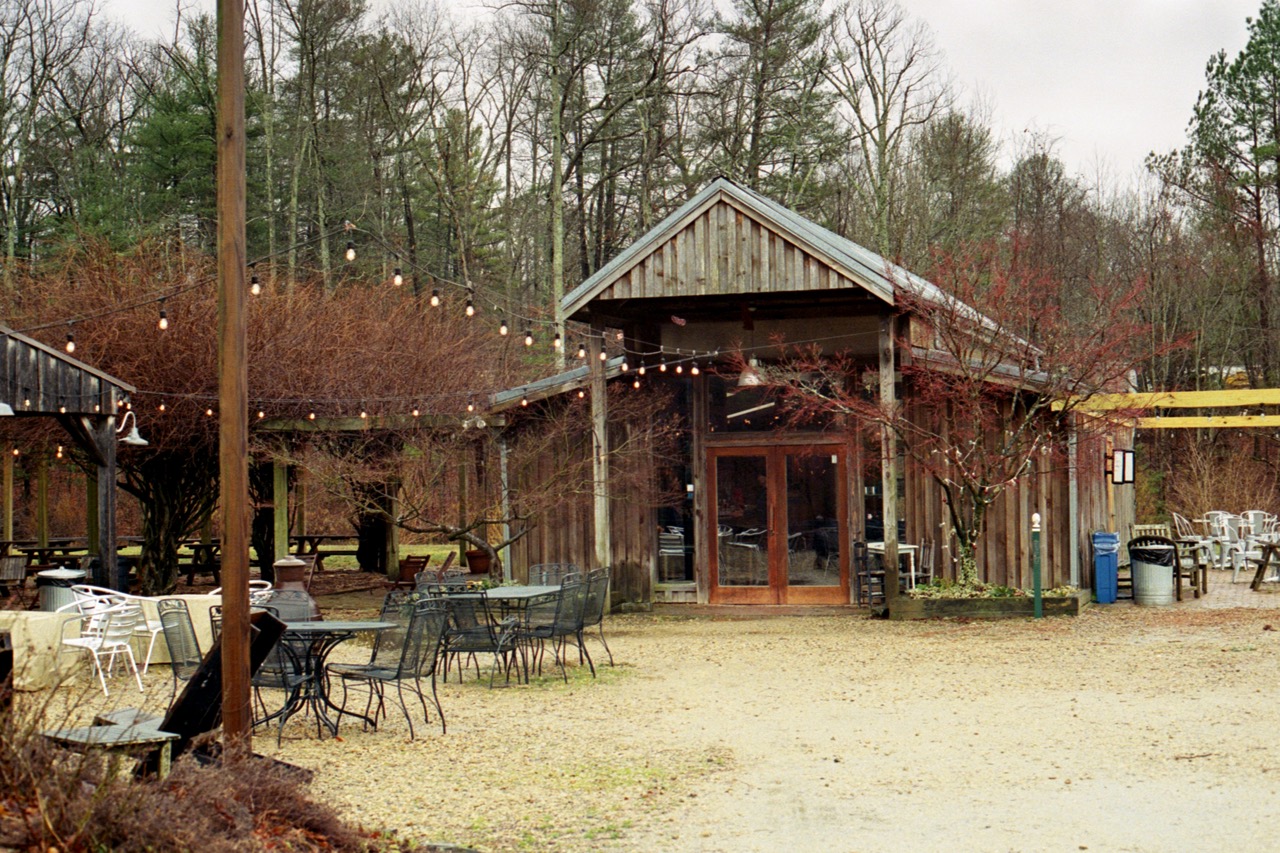 Chisholm Vineyards, Canon AE-1 Program
One of the advantages of visiting these places on odd travel days is we usually arrive just after they open or during a non peak business hour. This means we often speak to the proprietor, learn the story about the business, and get a bit more service than the average customer. This was the case with these vineyards.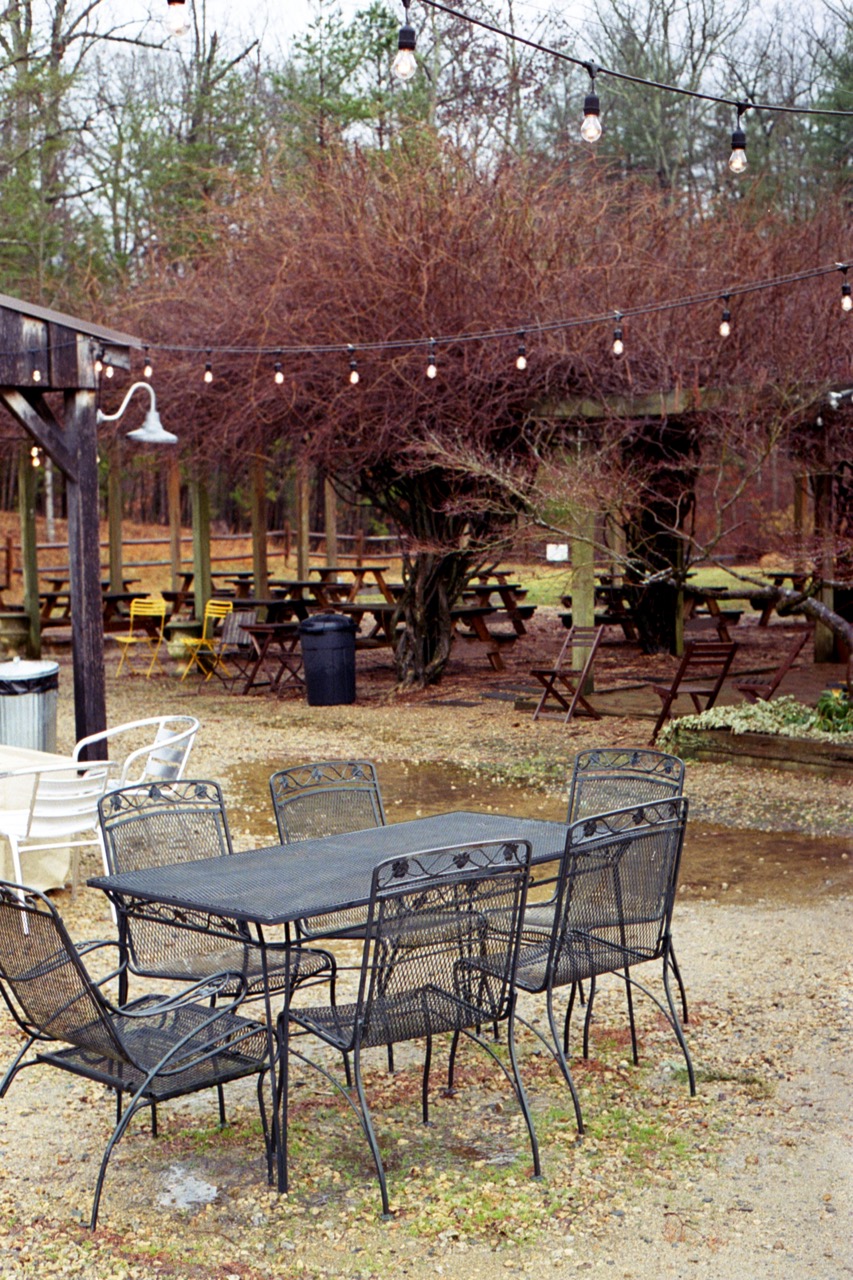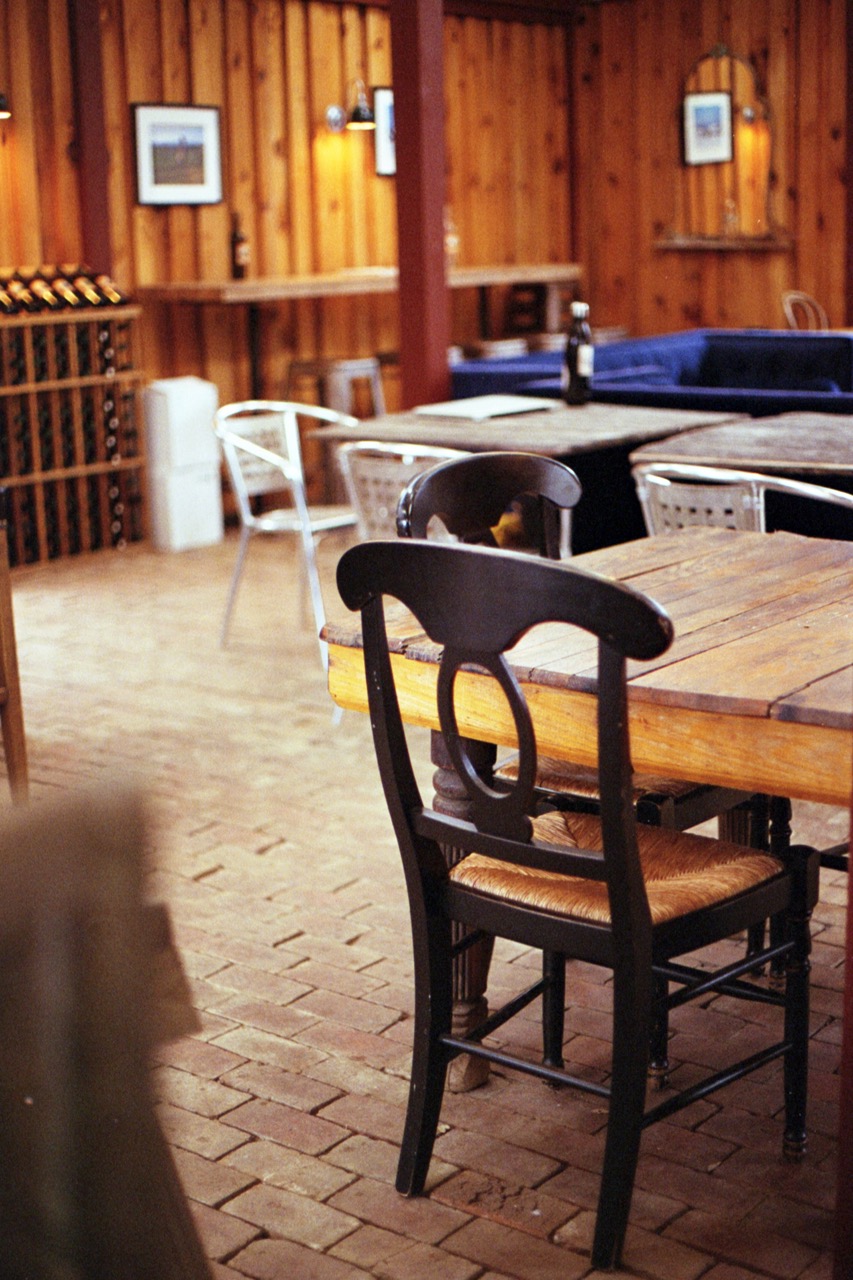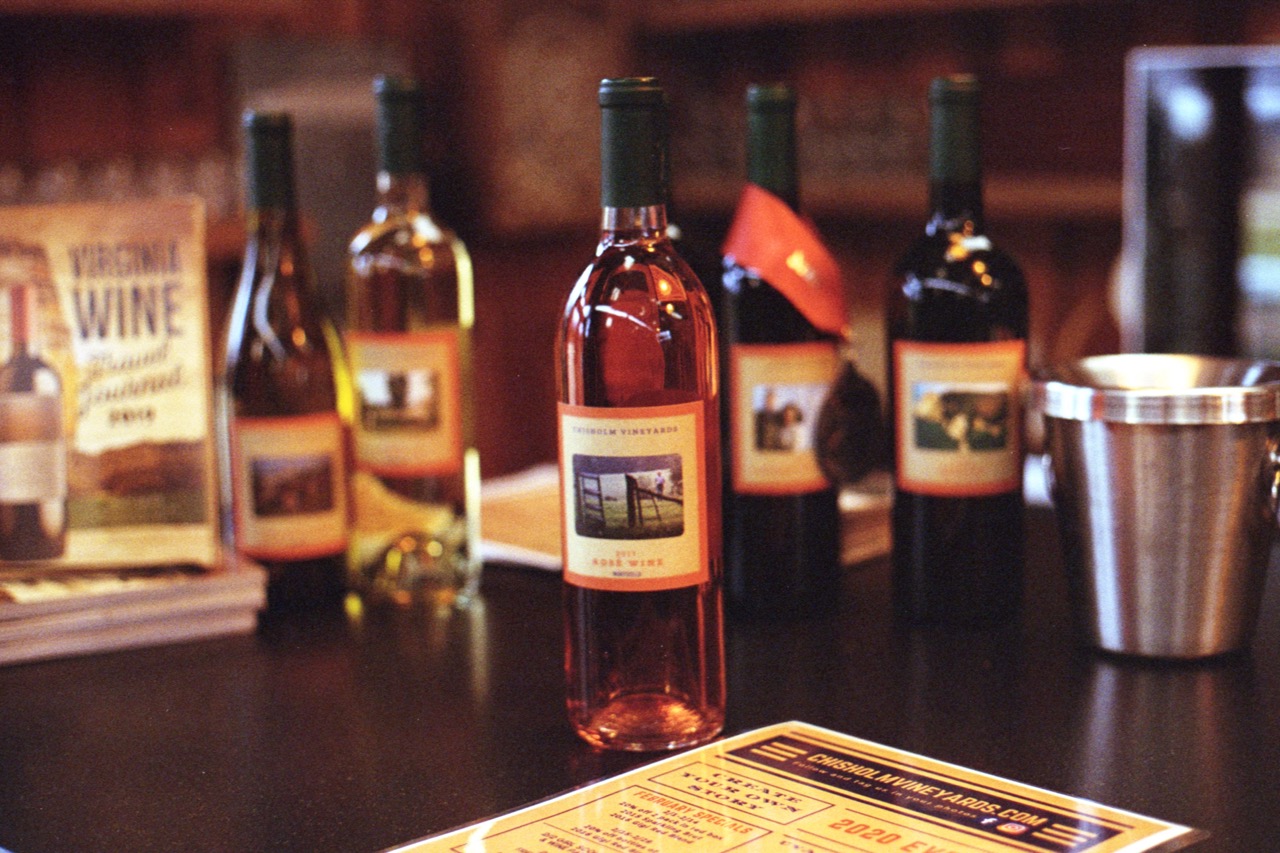 Based on Chisholm Vineyard's Instagram account I can see that their grounds are far more photogenic in the summer months. We'll have to make a point to stop there again soon.