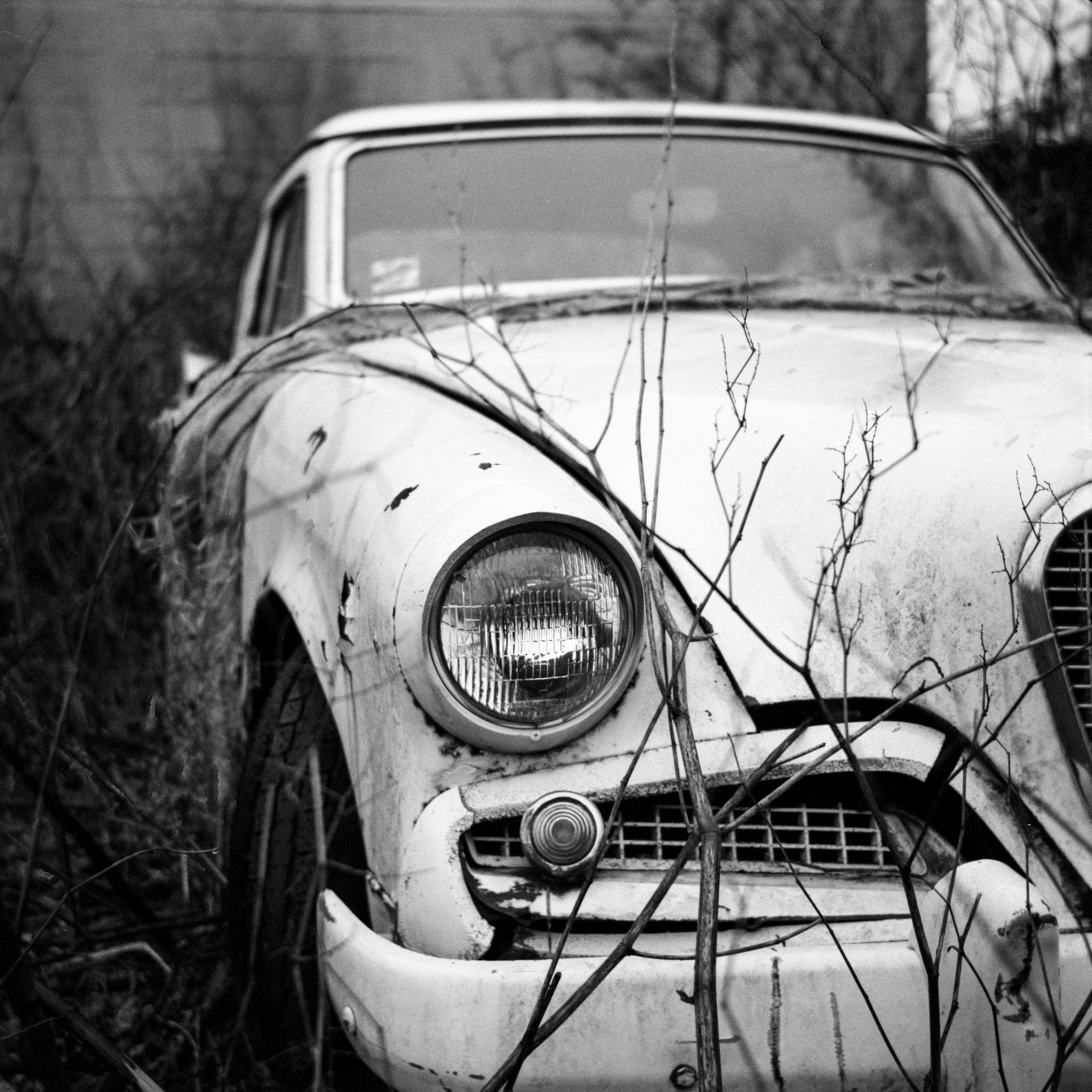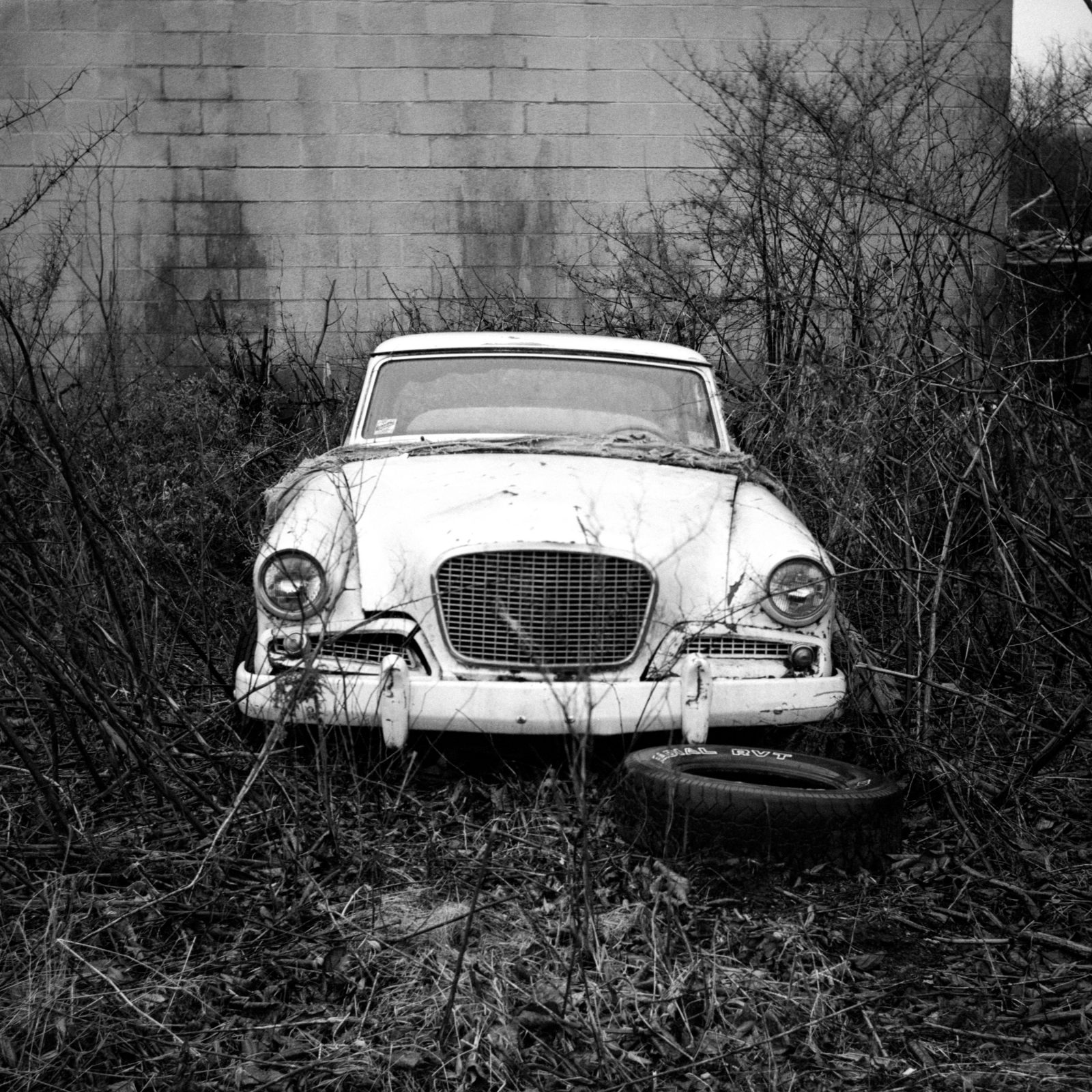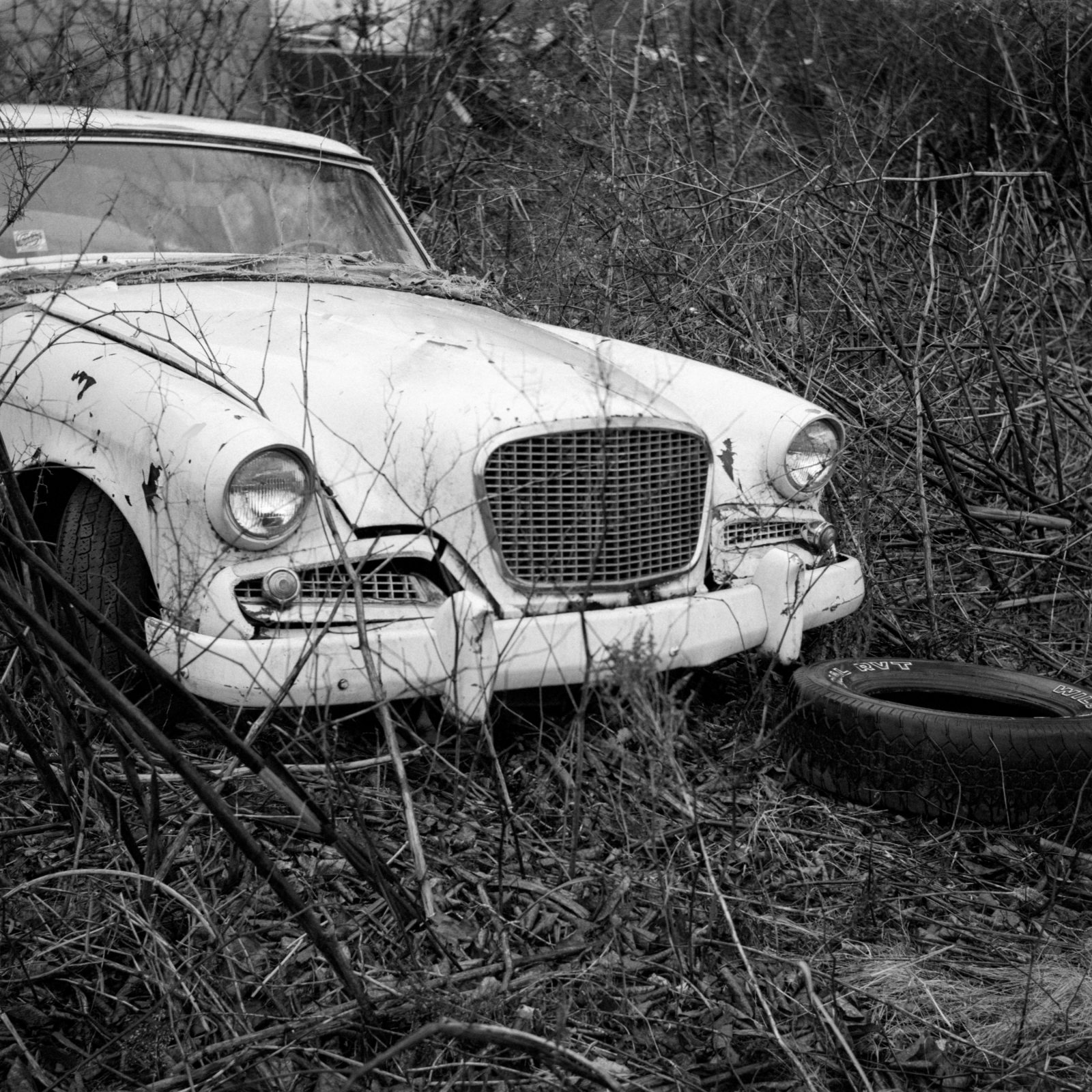 Studebaker - March 2020
A few more medium format film exposures. These were also taken with the Ansco Speedex.
This old Studebaker sits a stone's throw away from a river that runs directly in front of our place. From the stories I've gathered it was sitting across the street for a few decades before being moved into this area and it has sat here now for a number of years.
My goal with this first expired roll of medium format film was to see the different tones I could create so I thought this white car would be a good subject for that.