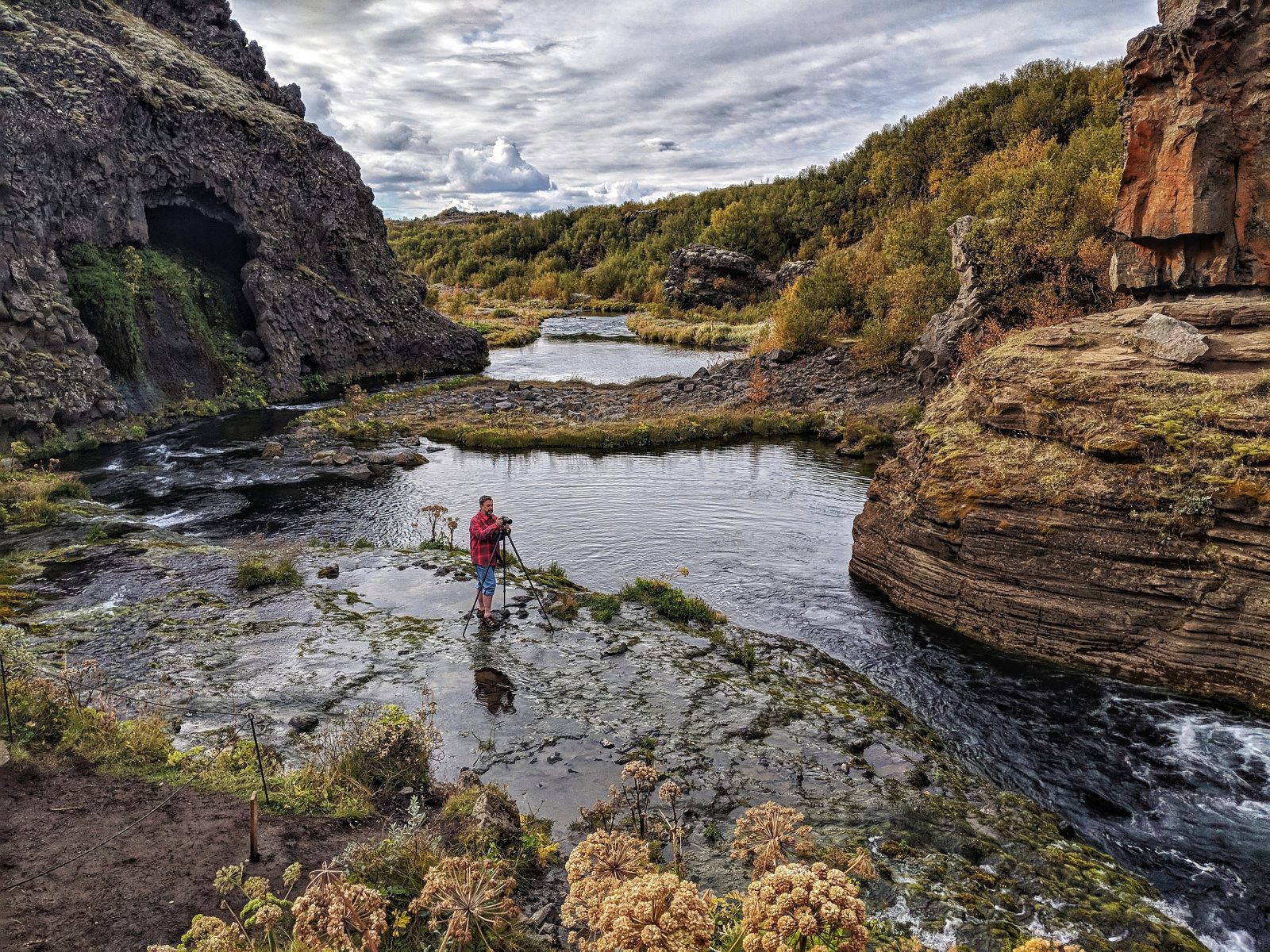 Tom Elenbaas at Gjáin in Iceland, September 2018
In September 2018, when we visited Iceland, we ran into photographer Tom Elenbaas ankle deep in the waters of Gjáin in the south. I took the above photo of him with my Google Pixel 2 XL.
I hadn't revisited his site in a while but I stopped by today to see the photo he shot while in these waters.
We had a nice short chat after I took this photo and I ended up emailing it to him a few days later. Be sure to check out his fantastic work on his web site.