An interview with Ryan Hertel of Socialocca
February 21, 2019
I've devoted a lot of my time and effort in trying to help local entrepreneurs through advising, attending meetups, and being an active part of the local tech and business communities. I haven't, however, taken those insights and shared them here on my blog. Nor have I done much to help promote local businesses through my blog. So it is my goal, starting here in the beginning of 2019, to do so.
The series will be called #NEPATechInsights. It will include interviews with startups, investors, entrepreneurs. It will also include some insights I've both given and gotten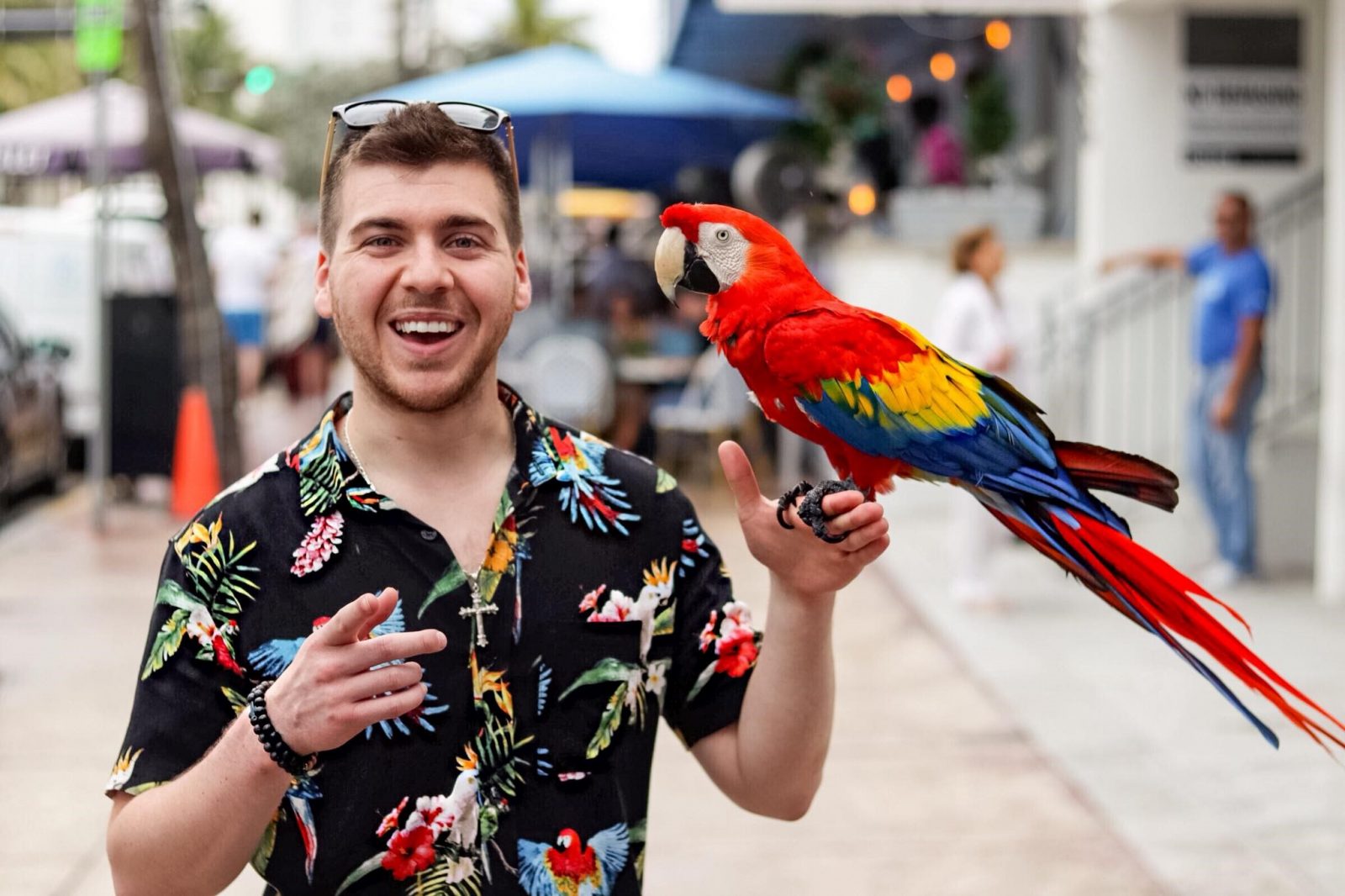 This interview is with Ryan Hertel from a local digital marketing and product company called Socialocca in Forty Fort, Pennsylvania. We began this interview over email in December 2018.
I first met Ryan one year ago when he presented at the February 2018 NEPA Tech Meetup. He seems to have a lot of energy, has his fingers in a bunch of things, and is actively trying to build cool products and services. Energy and passion are two things that cannot be taught. Ryan has both and if he keeps them both everything else will fall into place.
Let's get into the interview so that you can learn more about Ryan and what he is up to.
Thanks for taking a few minutes to do this interview Ryan. Perhaps first we should begin with Socialocca and the products and services it provides. Can you break that down for us a little? Who are the company? What are the products and services that it provides today?
RYAN: Socialocca is an ecosystem that is home to various offshoots of the company which provide Socialocca clients a well rounded and customizable service for branding, digital design, social media, public relations, visual media and more. Each branch was created out of necessity to make the lives of both the Socialocca team and their clients, easier and more efficient.
Socialocca was originally pioneered by myself, a DJ accidentally turned "9:00am-5:00pm businessman". Backing me is a team of 15 creatives that help me keep the rain forest running including Matthias Claflin (visual media director), Greg Josuweit (sales/business development), Kelsey Mulhern (graphic designer), Michael Hartman (social media manager), Sarah Matarella (project manager), and other young creatives.
The agency offers clients a wide scope of digital solutions, but still individualizes the services and products through unique "offshoots" represented by rain forest animals. Social media management (Socialocca), Instagram growth (Tree Frog), digital design (Inkaloo), PR & marketing (Howler), social media software (Blu), and visual media production (Lux) are all specialized services that Socialocca is collectively able to offer its clients.
Can you provide an explanation as to how Tree Frog, your Instagram growth product, works? Also some stats?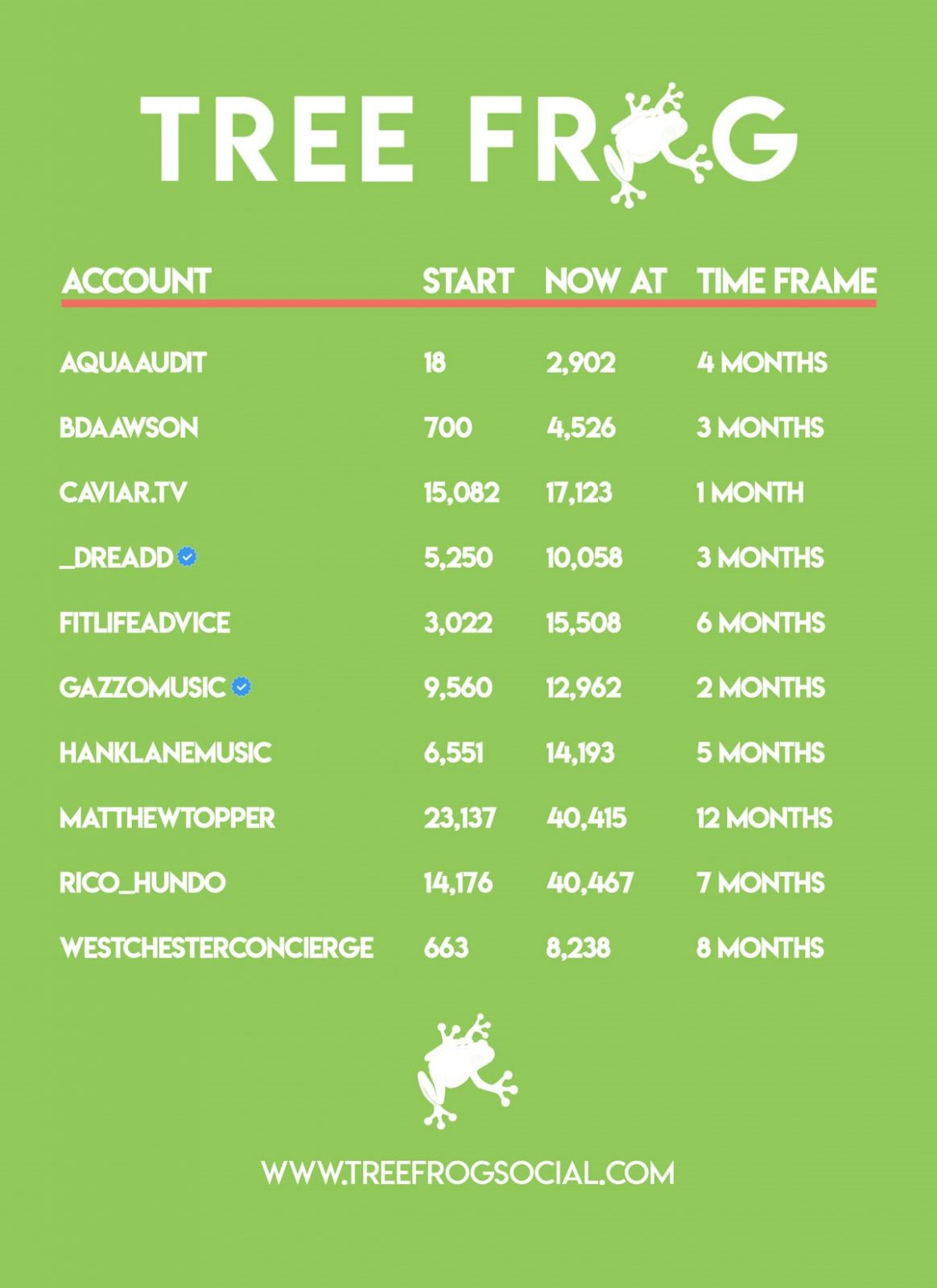 RYAN: Tree Frog is an organic growth service that will increase your Instagram engagement. We help manage hundreds of Instagram accounts, engaging with targeted users on their behalf to generate attention for the managed profile. Matt Topper, my business partner, and I started Tree Frog when Instagram started to reduce the organic engagement users would naturally get on their posts. Because of that, we've been able to grow Tree Frog quickly thanks to the demand for authentic Instagram growth.
We've been able to help our average subscriber grow anywhere from 100-200 new followers a week, and in some cases it's even better!
What are the company's goals for 2019?
RYAN: For 2019, we're focusing on 3 main things:
A new space – we grew a lot in 2018, and I think one of the primary reasons was because we finally had a physical address to visit. Now, it's only a private office, but even that beats meeting clients at Dunkin' every day. For 2019 though, we're searching for an actual storefront with more space and easy access. There's a lot of people involved who will heavily benefit from having a dedicated space to be creative.
Better branding – Socialocca is obviously a made up word, but the pronunciation I've dictated is \ˈsō-shə-lō-kuh\. One of our biggest blockades right now is just brand awareness. Being in business for just a year and a half works against us sometimes, and many of our competitors have multiple years of development over us. We're going to kick things up heavily these next 12 months, and by the end of the year, I'm at least hoping to hear even just a few less mispronunciations of "Socialocca" 😅
Better team-building – 2018 presented a lot of opportunities that forced me to really come to terms with the truth that my skill level for many creative talents is mediocre at best, and I NEVER want Socialocca's output to be mediocre. Thankfully, I've been fortunate to have met so many friends and business acquaintances that I've been able to tap into the talents of to make sure Socialocca's output isn't bottle-necked. Now, with all these people regularly working on Socialocca projects, I feel it's time to start doing what any successful agency does: team-building. It's time to order pizza parties, call meetings to discuss goals, and really try to develop an original 'culture' for working with Socialocca!
What are the biggest challenges you've faced in building Socialocca?
The biggest challenge I've been facing is scaling. We're getting a lot better with project management and smoothness of service delivery as we naturally gain experience, but providing enough work to keep the team happy is ultimately my responsibility.
It's difficult to keep constantly growing because that means the majority of the opportunities I find need to excel the business financially, and that's hard to consistently keep up with.
—
Want more from Ryan? Be sure to listen to Ryan's interview on Episode 68 of tecBRIDGE Radio.
—
Thanks to Ryan for taking the time to answer these questions.