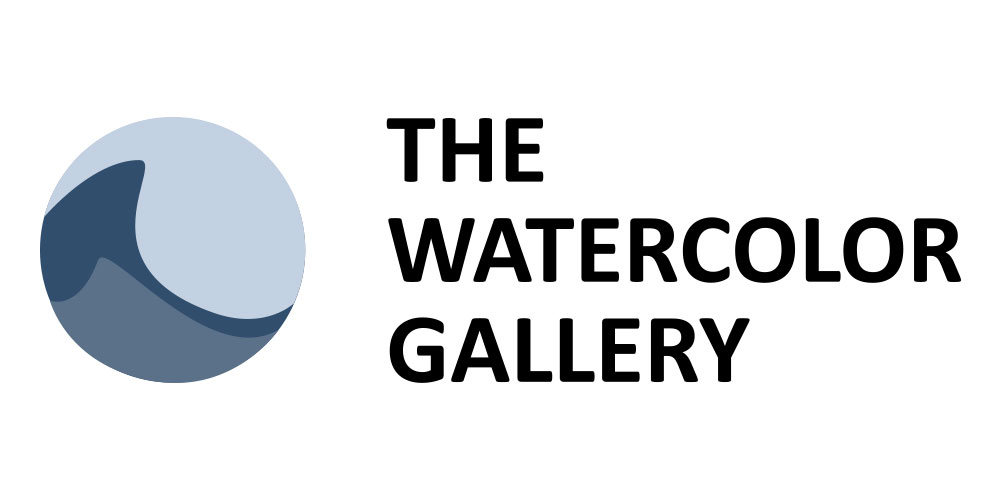 I'm excited to start a brand-new series here on my site -- The Grand Brand Design Challenge. I'm equally excited to be starting this series with a personal project I've been working on since 2010, The Watercolor Gallery.
Read more about The Grand Brand Design Challenge on its own page.
I've only taken the time to design two logos for The Watercolor Gallery over the years. Some attempts I posted on Dribbble and a few never made the light of day. Recently, however, I've begun posting new content and interviews and the Twitter account is just about to pass 4,000 followers. So I thought it might be a good time to revisit the logo and refresh it.
Here is how this new logo compares to the previous one.

When embarking on a rebrand I typically like to pull some inspiration or an element from the previous logo into the new one. In this case, the ocean wave that I had prior has been pulled forward. However, a much stronger inspiration came from The Great Wave off Kanagawa. I wanted to somehow capture the motion of that great, classic painting and pull it forward into The Watercolor Gallery's brand identity.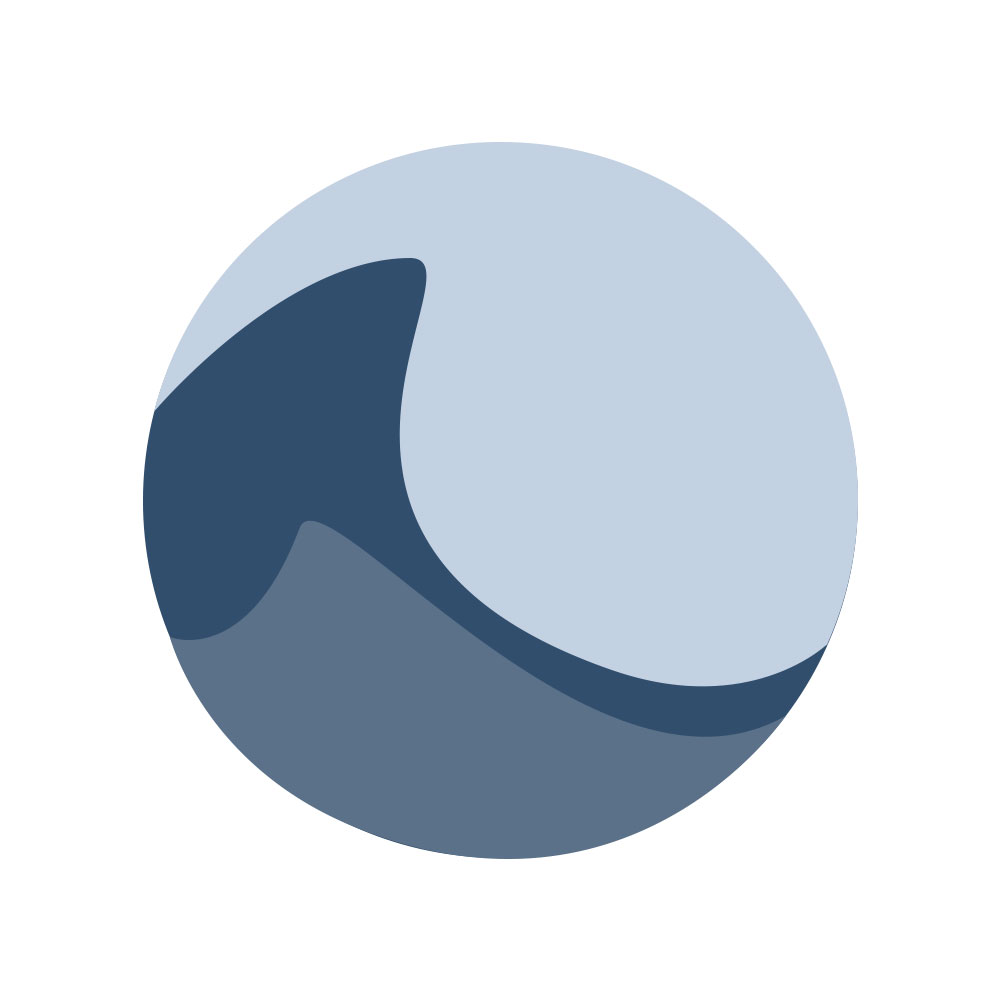 It took me a while to get these lines to work properly. And I'm sure a more critical eye would say they still aren't quite there. But they are there enough for me for a small personal project. I'm very happy with the mark. Using the path tool in illustrator proved to be more challenging on this piece. Thanks to Kyle Ruane for his helpful tips in cleaning up a few things.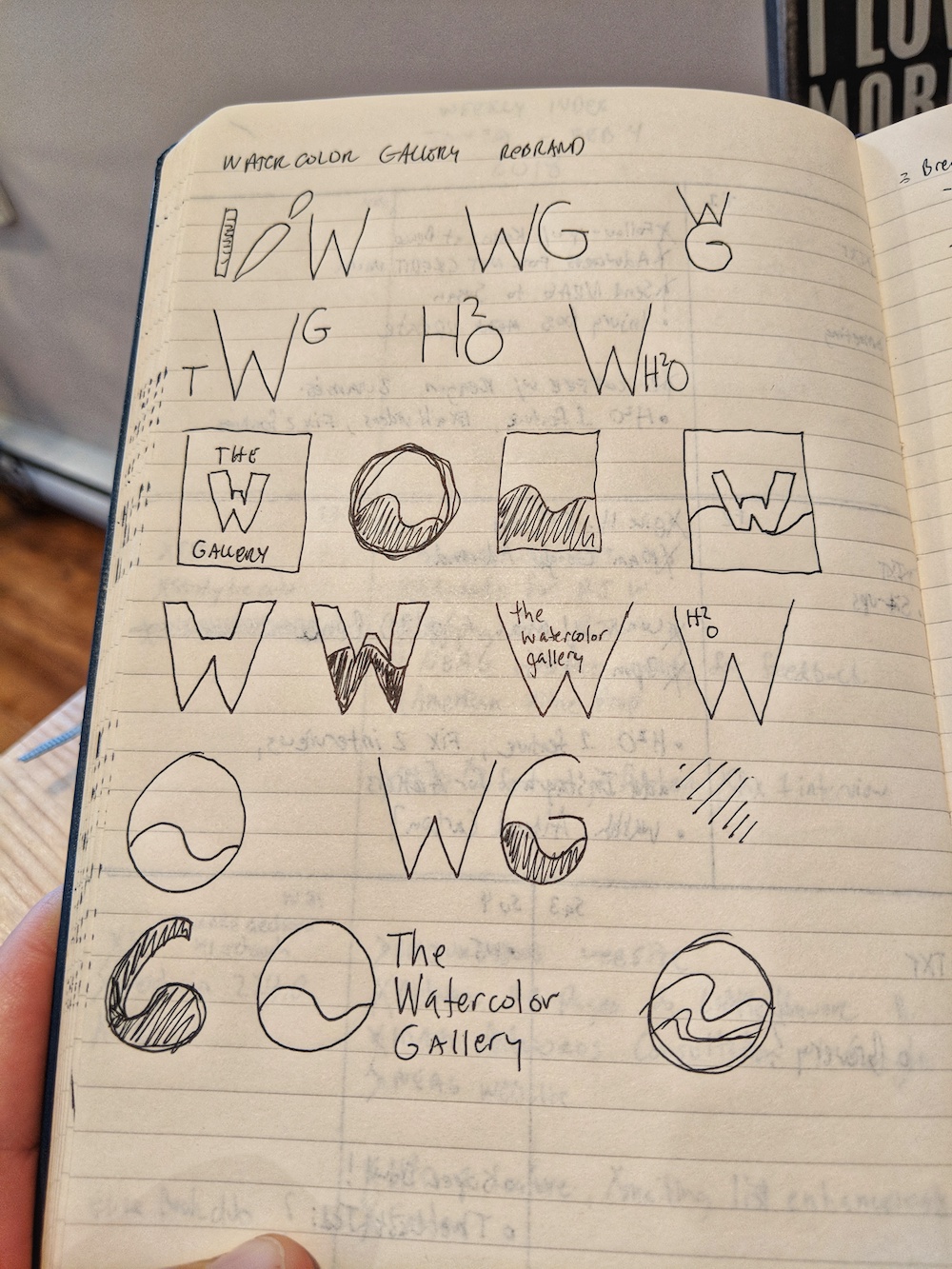 Above: A bunch of scribbles in my notebook of some rough ideas.
Above: An illustrator artboard with variations and attempts at the shapes along with the two main inspirations for the mark.
Above: A few variations of the logo mark for black and white and inverted options.
I'm looking forward to implementing this new logo design over the next year on the web site and social accounts for this project.
If you would like a logo for your project (company, app, etc) please feel free to reach out to me. I'll do it on the cheap.