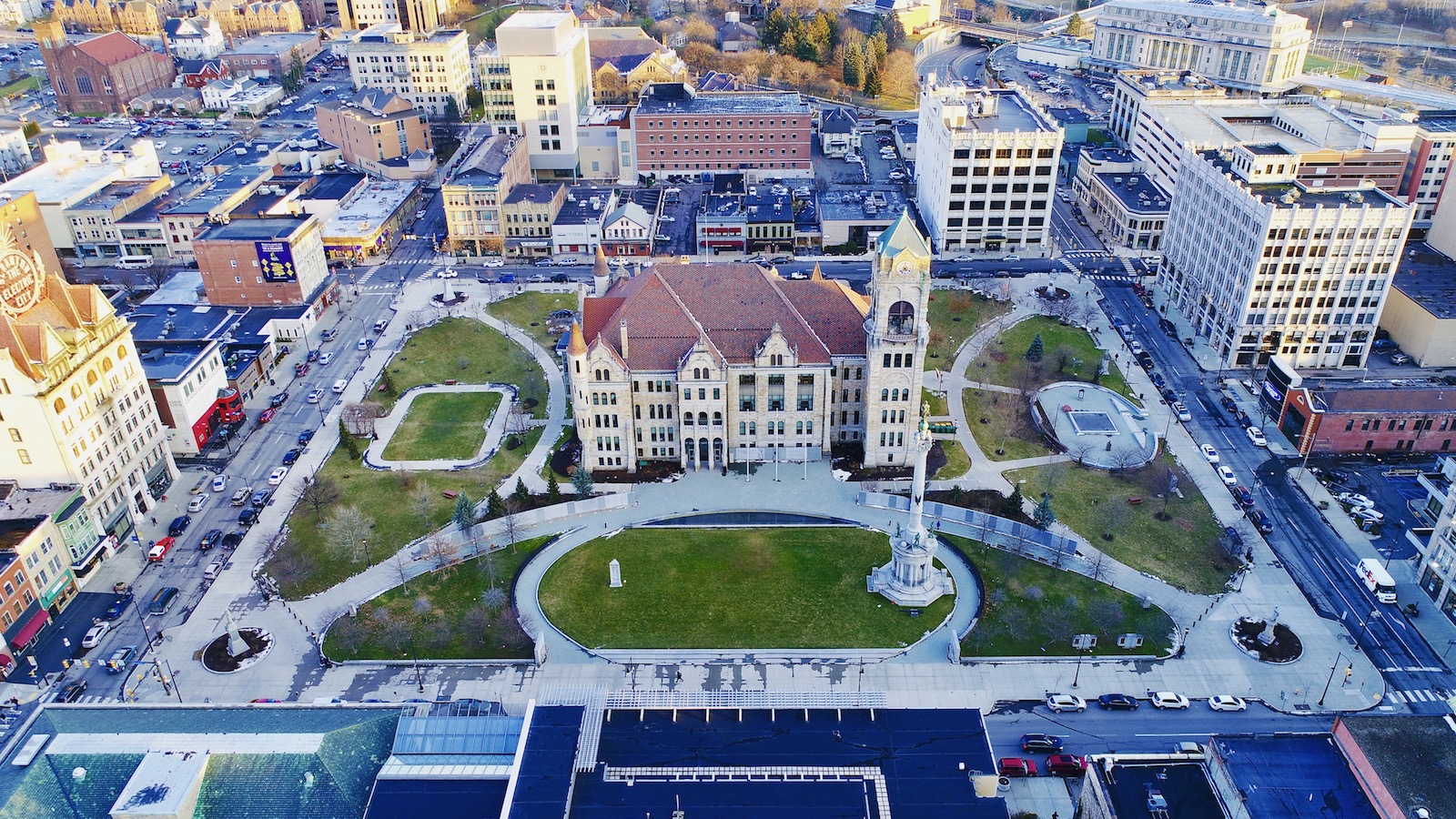 Lackawanna County Courthouse, Scranton, PA - January 2017
This was one of the first photos I took with my current drone (the DJI Phantom 4 Pro) and has already been used by several Scranton-based companies in their materials. I remember being very cold making this photograph.
This image is one of the most requested images on my web site. So I've now made it very easy to get a full resolution file and a license for commercial use.