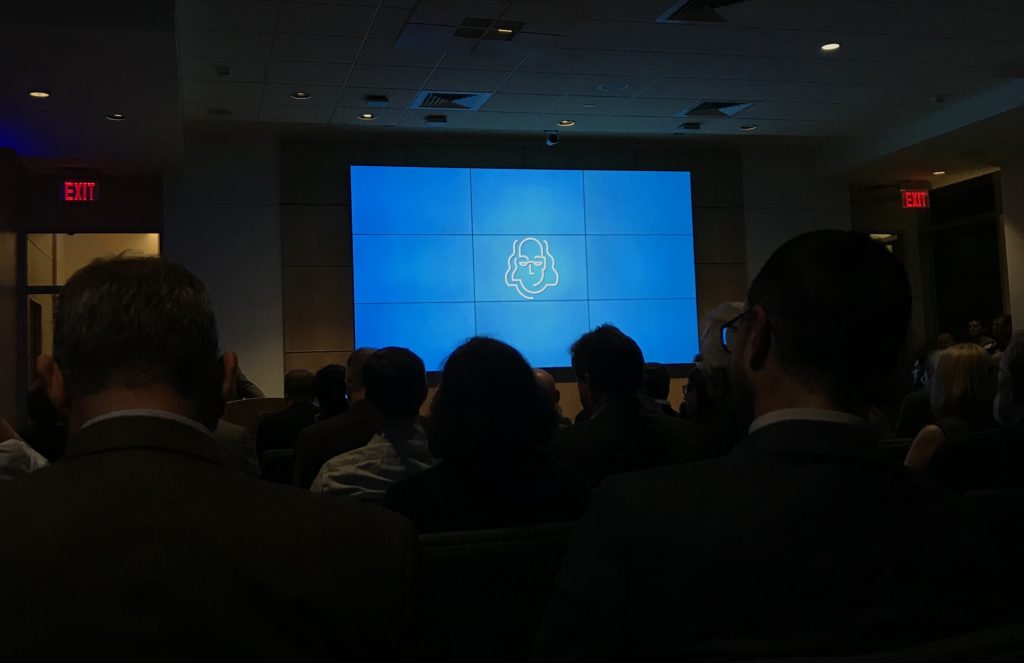 In 2007 I visited the area where Ben Franklin TechVentures is now. I was there for an interview with the then CEO of Viddler, Rob Sandie, to see about working there full time. At the time, Viddler was housed in Jordan Hall - a one-story building next to the now incredible Ben Franklin TechVentures complex. It wasn't until many months later we moved Viddler out of the closet-like space in Jordan Hall and into the future-feeling building next door.
That memory pales in comparison to what exists there today.
I make mention of this fact because the feeling one gets when walking into Ben Franklin TechVentures is that the work that goes on in this building is new, exciting, and is the future of technology in our area. I personally want schools, libraries, incubators, and town squares to feel as though they are leading us into the future. Where the work that I do is raised to meet the expectation of the environment. I feel that Ben Franklin TechVentures does that.
In August when I presented at the local meet up I loved seeing the new wing being constructed. This month that wing was completed and this year's Venture Idol 2017 event was in it.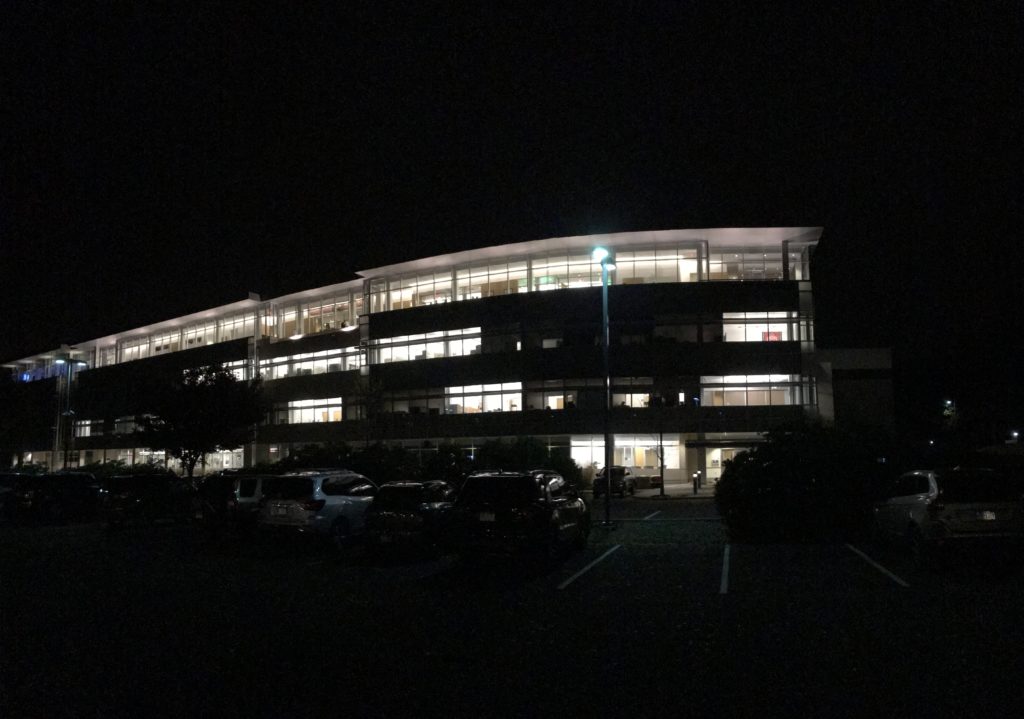 But building's aren't everything. The community is of even more import. And the community is strong.
This year's Venture Idol was the best attended year yet and, as Fred Beste (the emcee for the event) pointed out, everyone had a chair for the first time. He's seen BFTV's growth and he was as excited as I was to see where it is today.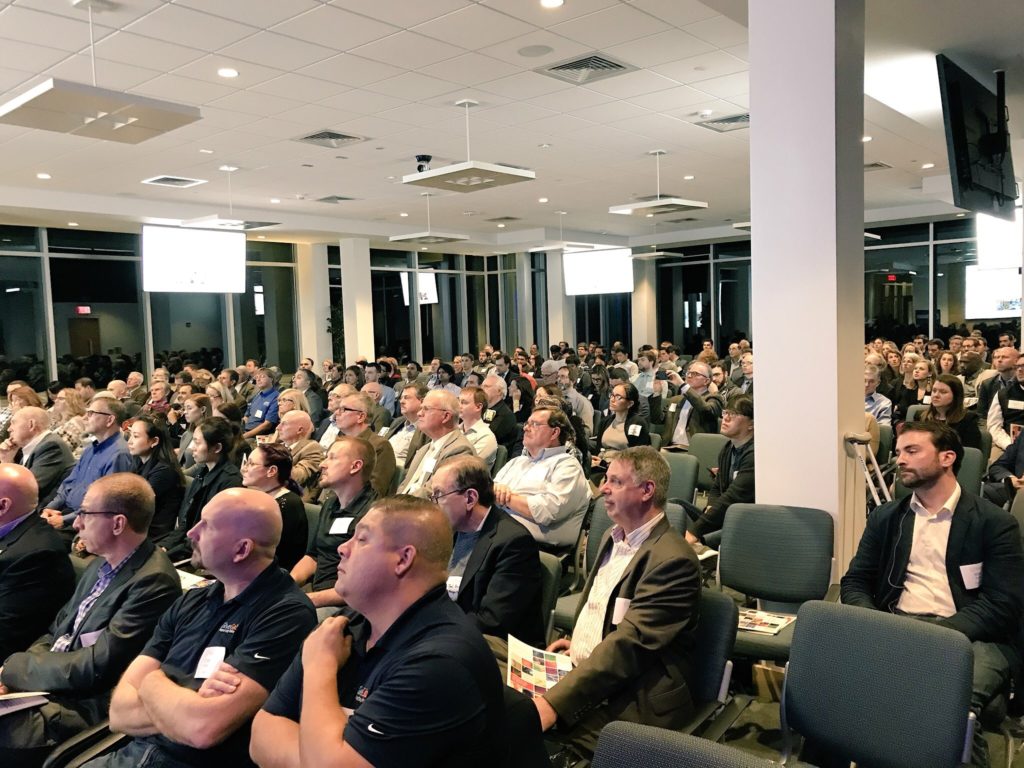 The presentations by the three finalists were great. Mark Keith and I remarked how polished each presentation was. In my mind there were two presentations that were clearly the best; Channel Ape (from Scranton woot woot!) and Give Gab. Both had impressive results, tight presentations, and a roadmap that made sense. At the end of the night Channel Ape took home the victory.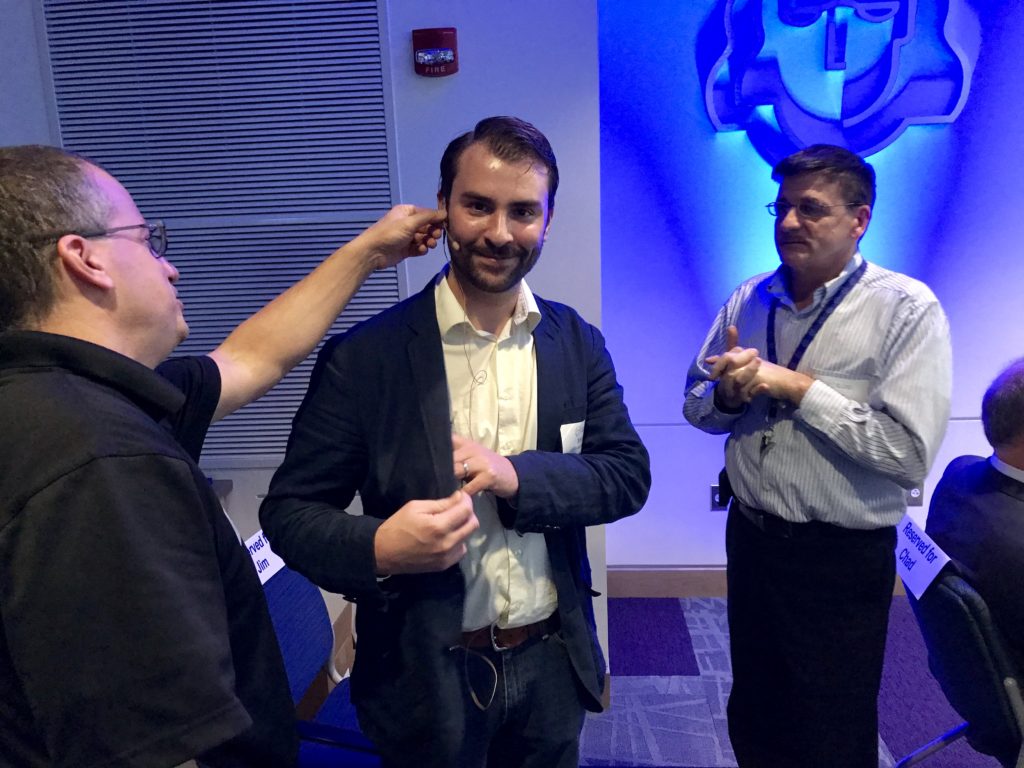 Photo: Mike Averto, CEO Channel Ape, preparing for presentation.
Yes, it is a big of a jaunt from Scranton to Bethlehem. But it has been worth it every single time I've done it over the last 10+ years. I'm looking forward to seeing the sort of growth that region has been enjoying happening in our area too. It is only a matter of time.