_This post is part of a series of posts in my goal to hike every trail of Lackawanna State Park. Also see park map._
Hiked in August 2016 - Approx. 2.5 miles - This first hike I completed with my father one Sunday morning. We meandered our way over Ranger trail just off of Route 407 and walked north to east. (center, left on map) We didn't complete the full circle of Ranger trail, rather we took the bridge after the Kennedy Creek Inlet north until we hit Rowland's Road parking area. From there we took Rowland's Road south (also known as Abington trail for this stretch according to the map) and hit 524W and walked back to 407 and then back into the park where we were parked. This was about 2.5 miles or so according to my step counter.
Ranger trail is a darker trail, covered by a lot of thick foliage from evergreens and other trees. Footing can be sort of tricky. We happened to hike on a misty/rainy morning so we got to see a lot of mushrooms that had popped up the night before. My father and I didn't have much difficulty with this trail but I would say it'd be best if you were the type of person that could keep your footing well enough. There are some steep areas and a lot of roots to navigate.
Here is a photo from the Ranger trail overlooking the Kennedy Creek Inlet followed by two photos of some of the mushrooms we saw.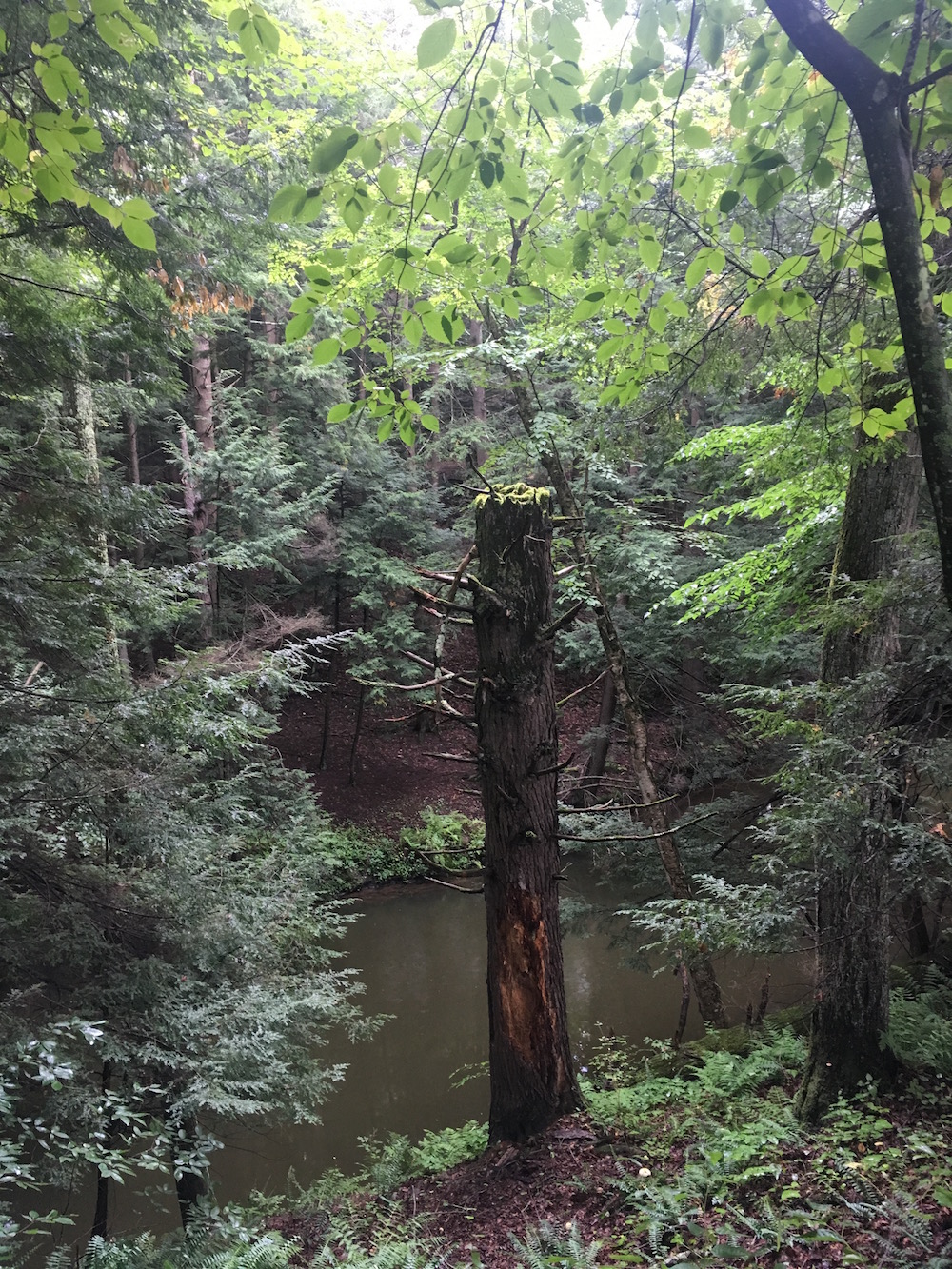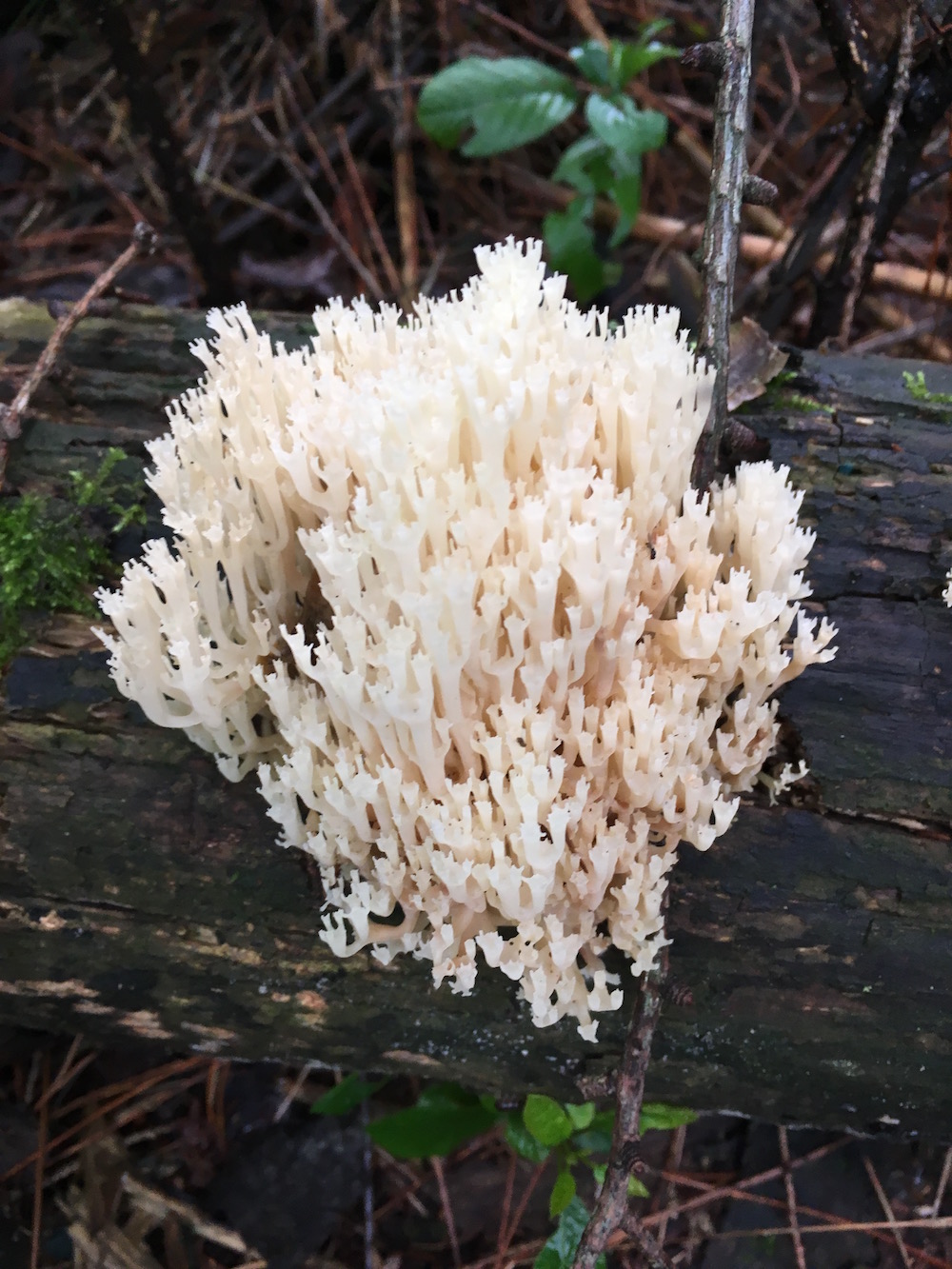 I've made a mental note for when I hike Kennedy Creek Trail to make sure to get that last little bit of Ranger Trail that we missed.