Yesterday Kyle and I wanted to get out of our home offices and work somewhere new. He suggested Cocoon Coffeehouse next to the Silk Mill in Hawley.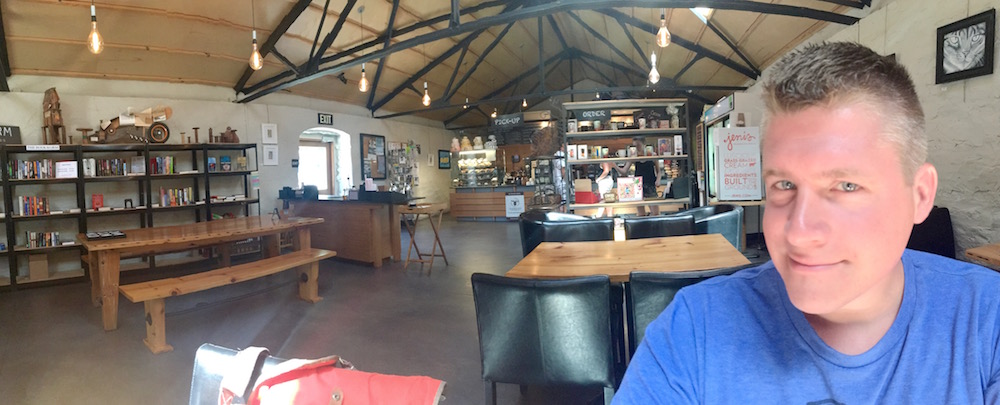 A panoselfie of yours truly.
It turned out to be a nice little spot to get work done. Comfortable chairs. Easily accessible wifi. Good food (I tried the quiche). And my coffee was pretty good too (Electric City!).
So if you're within a few miles of Hawley and would like to get some work done in a comfortable atmosphere Kyle and I give Cocoon Coffeehouse a thumbs up.