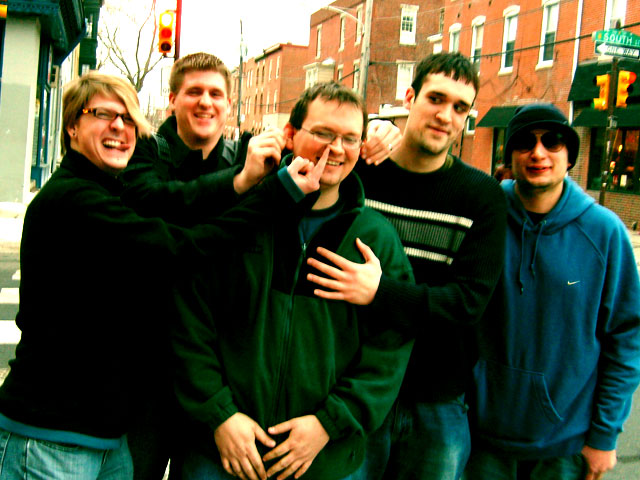 Mike Stickel, Chris Fehnel, Matt Regula, Timmy Dunn and I on South Street after the last Meetup.
This Saturday (March 17th from 2:00pm till about 5pm) I'll be attending the Philadelphia Webloggers Meetup at Ten Stone Bar & Restaurant. Will you be there?
It looks like Tony Green and I will be having a conversation so please be sure to join in as we discuss Microformats (which I've used to markup this post by the way).
I was finally able to pull Alex Hillman out of his shell. He was recently interviewed by Philadelphia Weekly about his efforts in CoWorking. You may want to pick his brain about this...
I just hope this snow doesn't affect our plans. Though I think we're pretty determined.
Note: You can add this event to your calendar program of choice since this post is marked up using hCalendar. Enjoy.