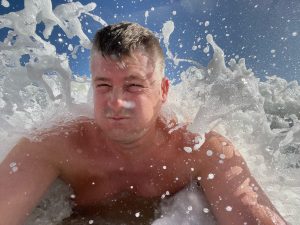 Subscribing to my blog is similar to following someone on a social network. Each day, when you check your blog subscription service or app of choice, anything I had published will be delivered directly to you. This saves you from needing to remember to visit my site every day.
This is done using a file called RSS. You can subscribe to my site and billions of others using this same technology making it simple to keep up-to-date with all of them in one place.
The URL for my RSS feed is https://cdevroe.com/feed
You can copy and paste that URL into any RSS reader service or app on any device or platform and it will work.
Here are some services and apps that you can use to subscribe to my blog.
If you'd like to follow my podcast, you can use RSS for that too. In fact, all podcasts use RSS. You can subscribe to my podcast using an app on your phone, computer, or tablet that will deliver each episode to you as they are available. Go to this page to see the list of apps that currently support my podcast.
If you have any questions about RSS or how to use it feel free to reach out.
Alternatively, you can find me on the following platforms, some of which I syndicate my posts to.
I hope you give RSS a try. It is a fantastic way to keep up-to-date.