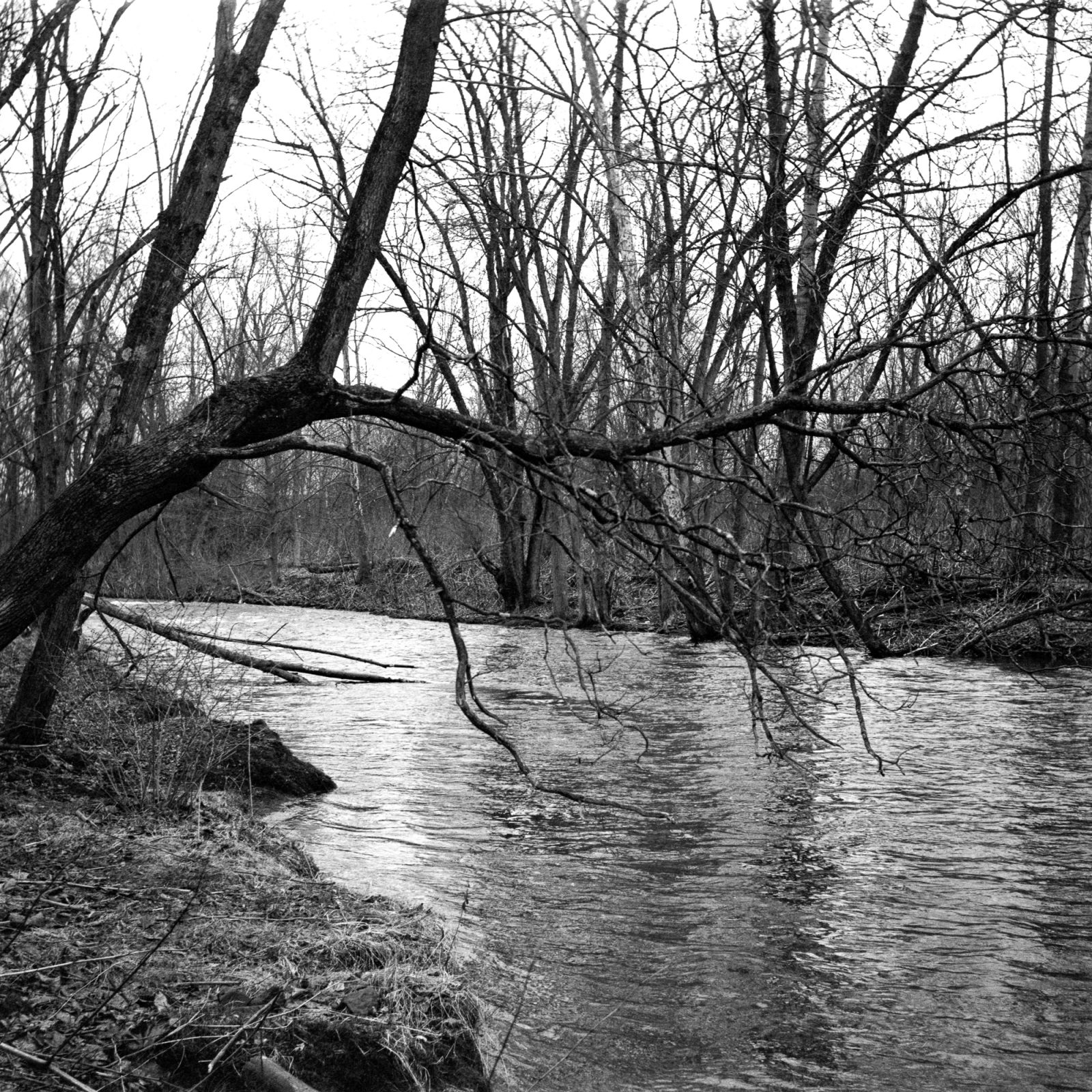 Taken with Ansco Speedex on expired Kodak Tri-X 400
Over the river - March 2020
I love how this tree hangs over the river. I've photographed it many times and assume I will many times more.
This particular image is a re-scan of a negative. I learned a slightly different way to scan and edit the resulting digital positive and I believe the above image is extremely good quality (though, the version I've uploaded to my blog is only 2,000 pixels wide).
See also; Studebaker, Sweeny's Bench, Rail side. All of these being from the same roll of film.