There is so much blogger coverage for Apple's hardware and software products that I feel there needs to be a few more in the Microsoft and Google world. To that end I'm going to start a few new series here on my personal blog; Things about Windows 10, Things about Android.
Generally, I'll be keeping both of these series positive. I contemplated calling them "Things I like about Windows 10" but, inevitably, there will be some things that I wish were a bit better. So, they will just be "things" that I find interesting.
This first thing about Windows 10, Task Bar Previews, I like very much.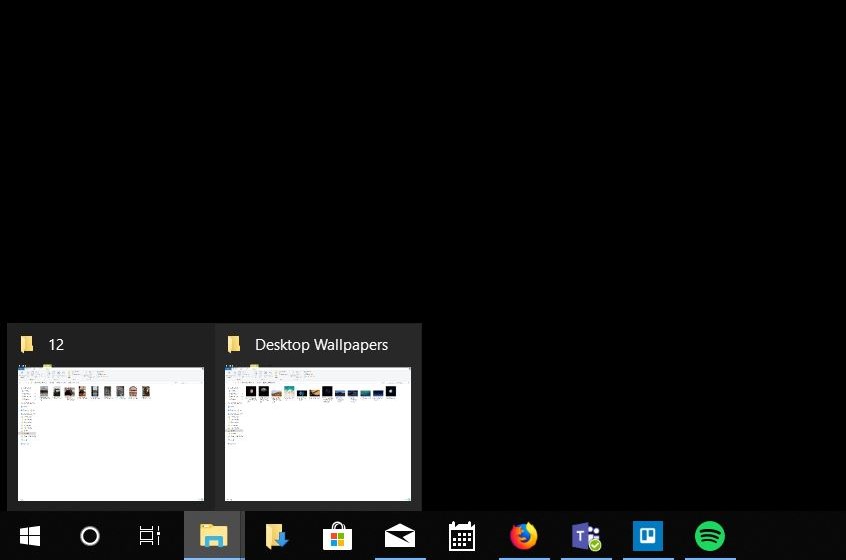 Let's say you have an application that has two windows currently open. In the above screenshot I have two File Explorer windows open. By simply hovering the Task Bar icon for that application I can quickly see a preview of sorts for what those windows look like. It turns out to be very handy.
It goes a bit further than that as well. If I hover a single one of those previews, everything else fades away on my computer and I'm able to see just that preview.
Check this one out where I have a bunch File Explorer windows open while moving myriad files from one place to another.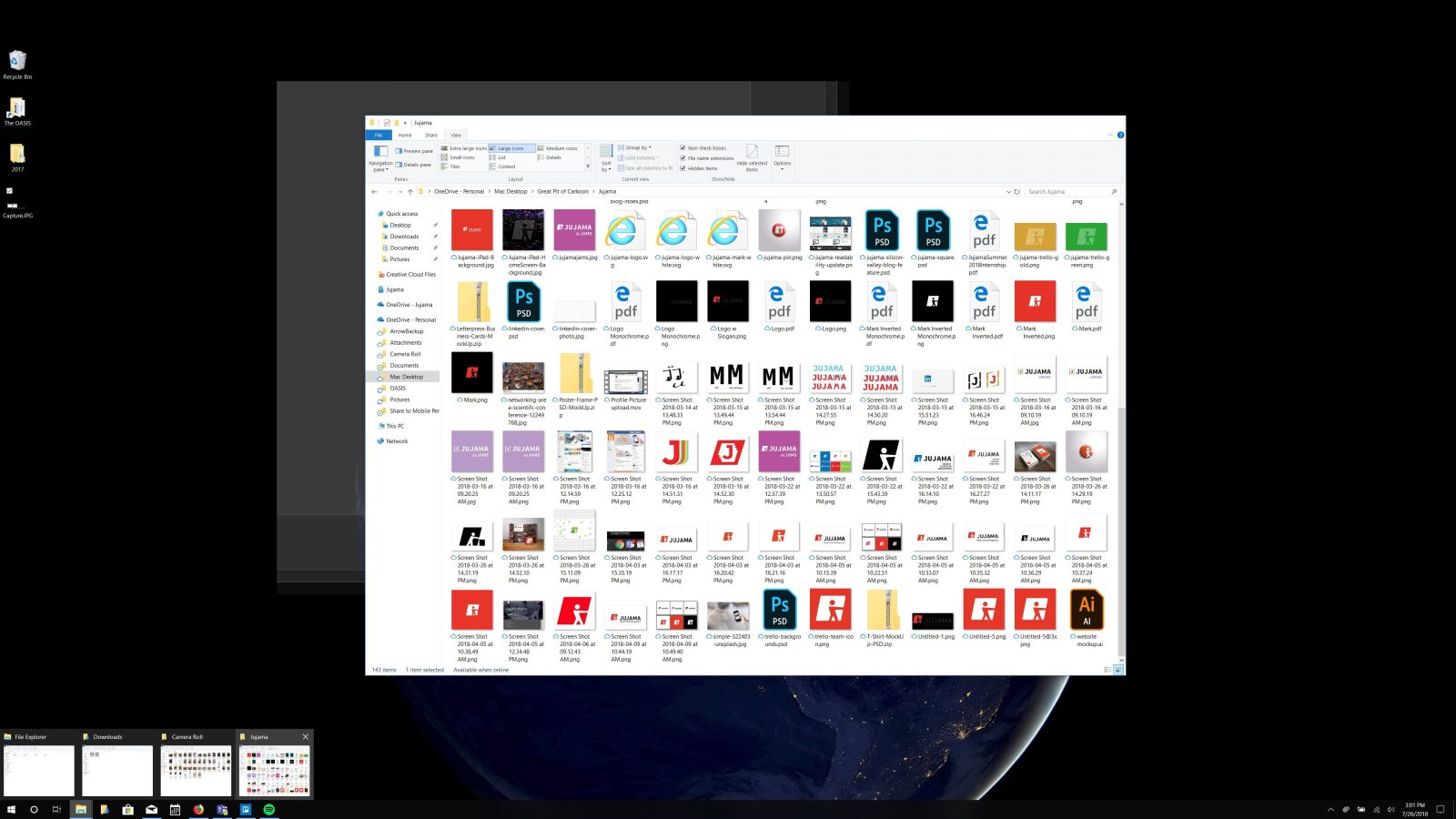 I've found this feature very useful in just the first few weeks of using Windows 10 every single day.