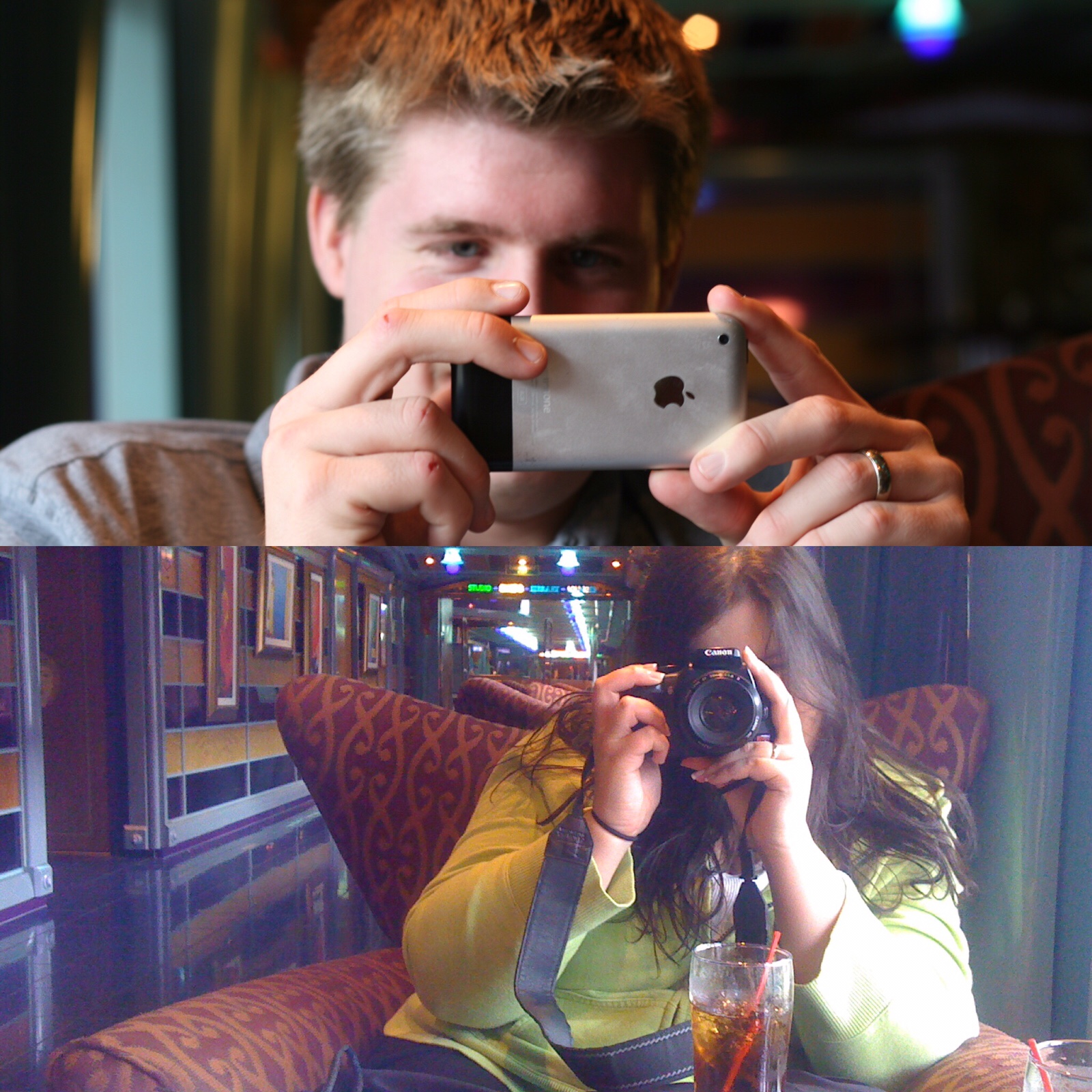 An original iPhone shot - November 2009
The short story behind this photo that I've recently stumbled across is that Eliza and I were on a cruise in late-2009. I took my iPhone and she was still lugging around her DSLR. We both snapped a photo at the same time. But, I had never thought to mash them together like this until one day, recently, I was looking through some photos and saw the two of them nearly side-by-side.
The quality of the image from the original iPhone brings a smile to my face. Like looking back at old web sites and projects I made 10 years ago.