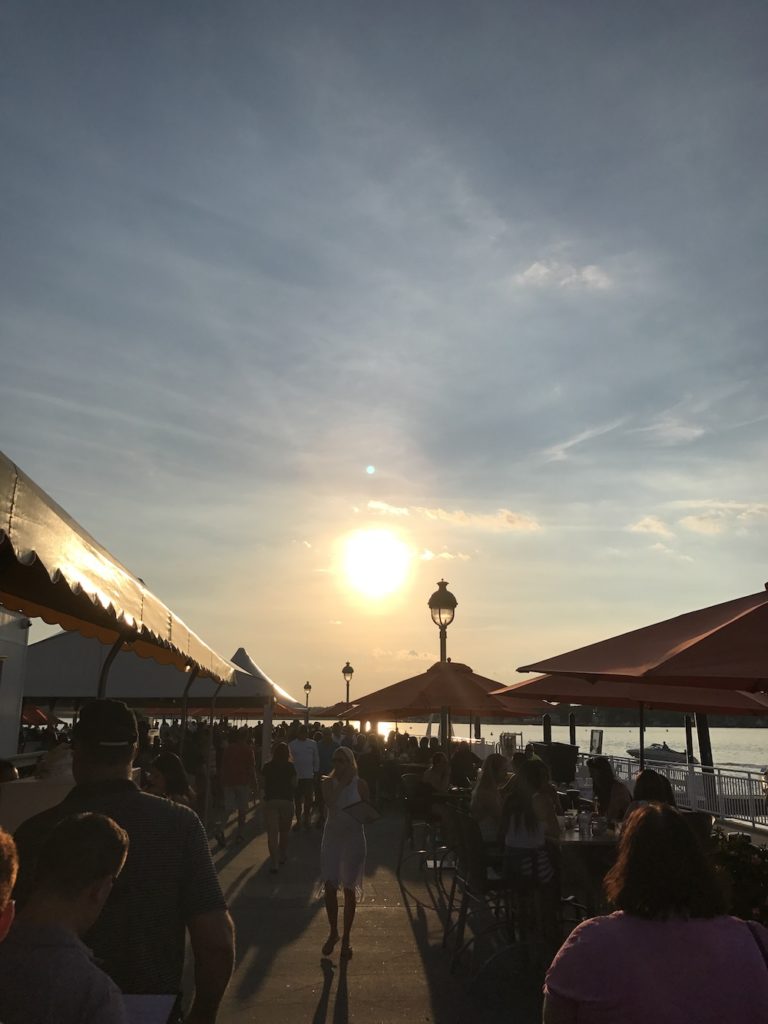 9th Ave Pier, Belmar, New Jersey - July 2017
Earlier this month Eliza and I ate dinner at 9th Ave Pier in Belmar, New Jersey. It was an interesting experience. At 9th Ave Pier you find a seat yourself (despite the fact that the place was packed). This could be done by creating your own tables using objects you find around the pier, finding a few seats with other people at unfilled tables, or finding a way to sit at the bar by cozying up next to someone at one of the few bars.
It didn't make for a bad experience necessarily, but I can imagine how some might be put off by this. And, it may be that this isn't an issue except during holiday weekends when the place is busier than usual.
Overall it was a beautiful evening and I won't forget our dinner there.