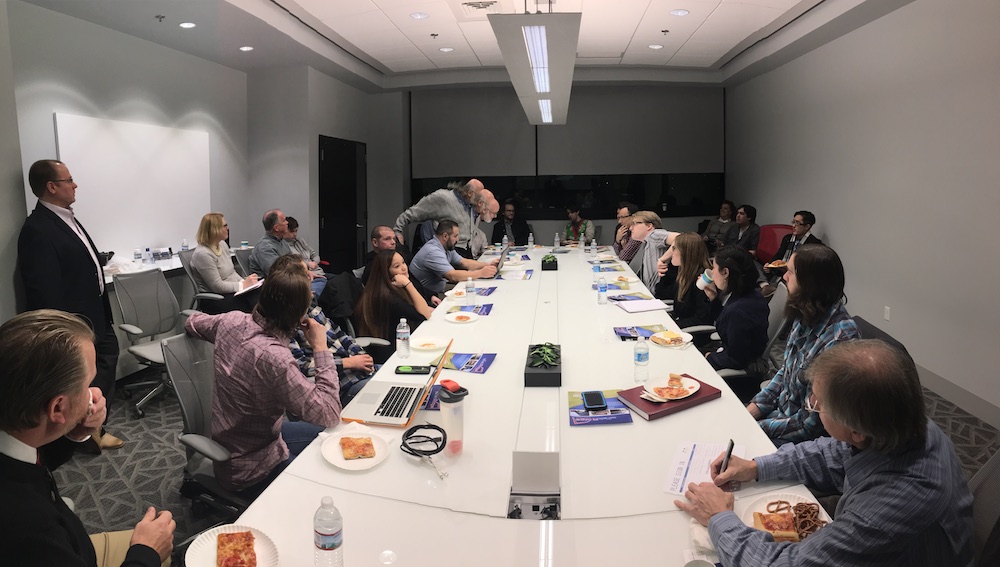 Last night in Jessup at TekRidge, I attended the Inventor's Guild - another meet up orchestrated by the folks at TecBridge - to meet inventors from the area. The turnout was very good (about 25 or so I'd say) and I'm hoping this event happens again.
If you follow me on Twitter you'll know that there were three presenters that had just a short presentation each. First was Jim Babinski who gave an inspiring short presentation about the state of crowdfunding using online services like Kickstarter and Indie GoGo. It is an amazing time where an inventor can find customers for their product even before she manufactures it.
Second was the founders of Kraken Board Sports talking about their start in manufacturing their products. They assured aspiring inventors that it is important to learn as you build, to iterate your product, and to pay close attention to what your market can bear.
Third was Bob Cohn who invented a safe needle that would protect the doctors and nurses who used it from accidentally sticking themselves with the needle after treating an infected patient. The licensing deals from this needle has earned him and his company millions of dollars and so Cohn had many lessons to share with the group regarding patents and licensing. Cohn is currently working on the Deep Grill.
After the presentations I was able to catch up with the folks at Site2, which is an excellent company here in Scranton that I recommend you check out, Fader Plugs, and Kids Ride Safe. All excellent things happening in our area.