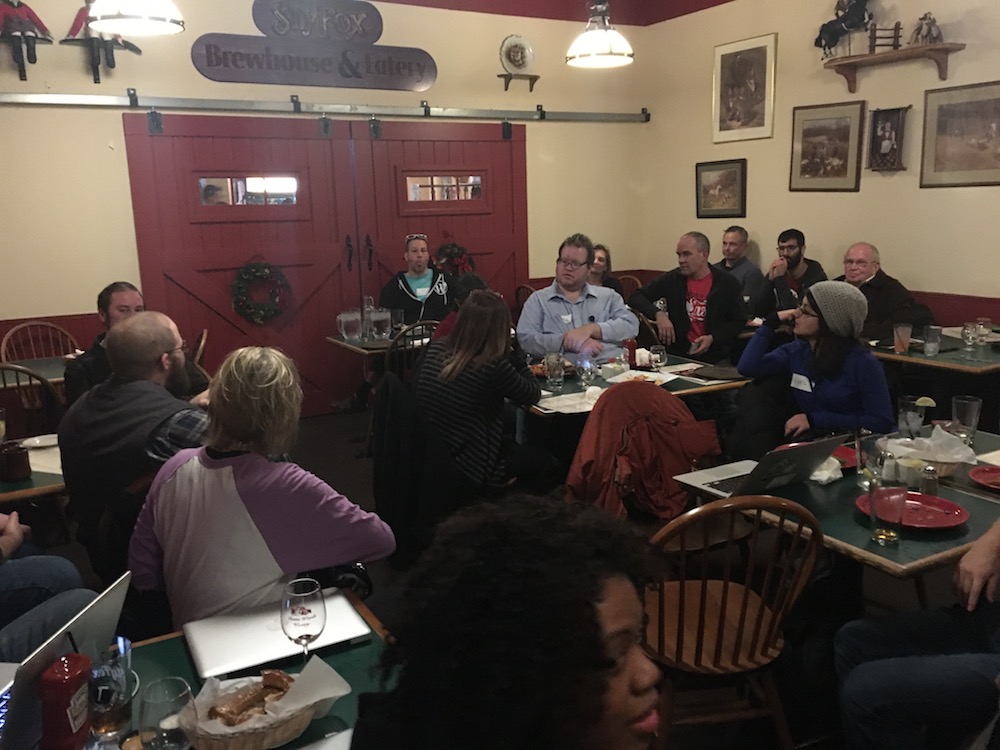 Do you know the visible signs of a strong community? If you've ever attended a Philly Burbs WordPress meetup then you definitely do.
Last night my new coworker Tucker Hottes and I drove the 2.5 hours to Pheonixville, PA for this month's WordPress meetup in the Philly Burbs meetup group. What we saw during the evening was the clear, visible signs of a healthy, vibrant, and active community.
Those signs were:
Conversation - People were talking to one another from the jump. They greeted one another when a new person arrived. And even if they had already found their own seat, they got up and moved to have a conversation with someone else.
Inclusivity - No one. No one feels like an outsider at one of these meetups. Race, gender, or distance from the area (like us) doesn't matter. Everyone feels very welcome.
Questions - Lots of questions and answers. And people really trying to help one another.
Lingering - After the event was over people stuck around, got more food, chatted more. In fact, if it wasn't for the long ride home I would have stayed longer.
I've attended this meetup before as a presenter in West Chester. And I felt welcome then too and I could feel the strength of the community then as well. This is a well run group and I highly recommend attending one of their meetups if you can.
Oh, if you're wondering why I'm willing to drive 2.5 hours just for a WordPress meetup. Read this.