Beta testing Cypress on Micro.blog
Thank you for your interest in Cypress on Micro.blog and your willingness to beta test it for others. During this beta test you can expect some issues, and you can expect it to be not as easy to install as it will be when Cypress goes public.
Requirements
You must be a paying member of Micro.blog to use Cypress. This can be a Hosted blog or a Premium member. Cypress isn't quite ready for Team blogs yet.
How to install
Log into your Micro.blog account
Click on Design
Under Custom Theme choose "Edit Custom Themes"
At the top of the page, choose "New Theme"
Title the new theme: "Cypress M.b 2021.0.8b" (yes, this is a cumbersome name, but it will help us with bug fixes)
For Clone URL copy and paste this link http://github.com/cdevroe/cypress-microblog
Click "Add Theme"
Once added, go back to your Design screen
Choose "Blank" as your Theme, then scroll down to Custom theme and choose "Cypress M.b 2021.0.8b" from the dropdown list.
At the bottom of the page click "Update Microblog Settings"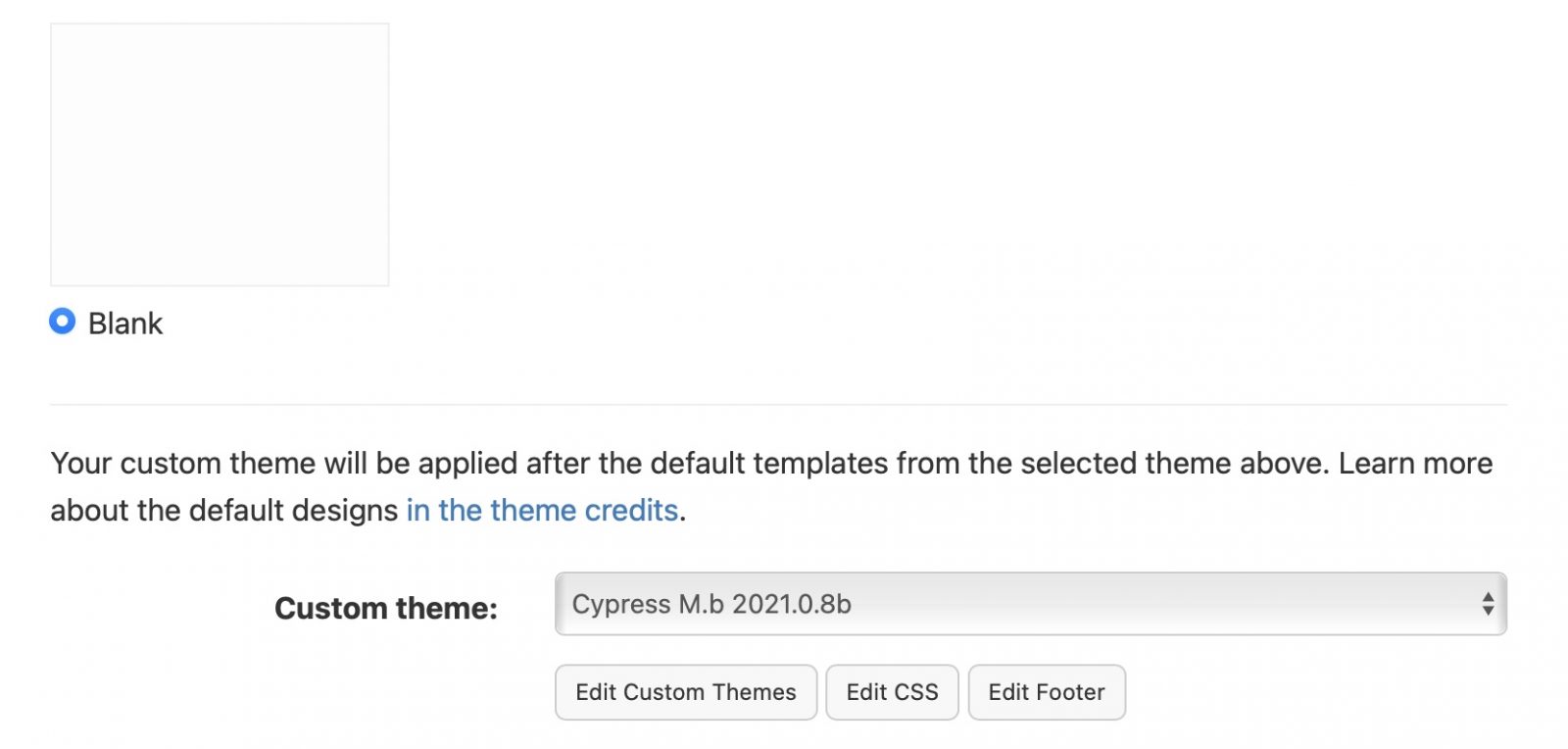 How to test
The best way to test the theme is to use it as you normally would. Chances are you use Micro.blog slightly differently than your neighbor – which is a good thing! As you publish new content if you notice anything doesn't work as it should, please report the bug.
How to report bugs
The best way to report bugs is via a Github Issue.
If you do not have a Github account, and would prefer not to, you can send me an email and I'll add the issue for you.
Donations
Cypress for Micro.blog will be free to all Micro.blog members. If you wish to support its development and maintenance you can do so by donating here. By submitting bug reports or sharing the theme with others you're also supporting Cypress and Micro.blog.
Thank you again for your help!