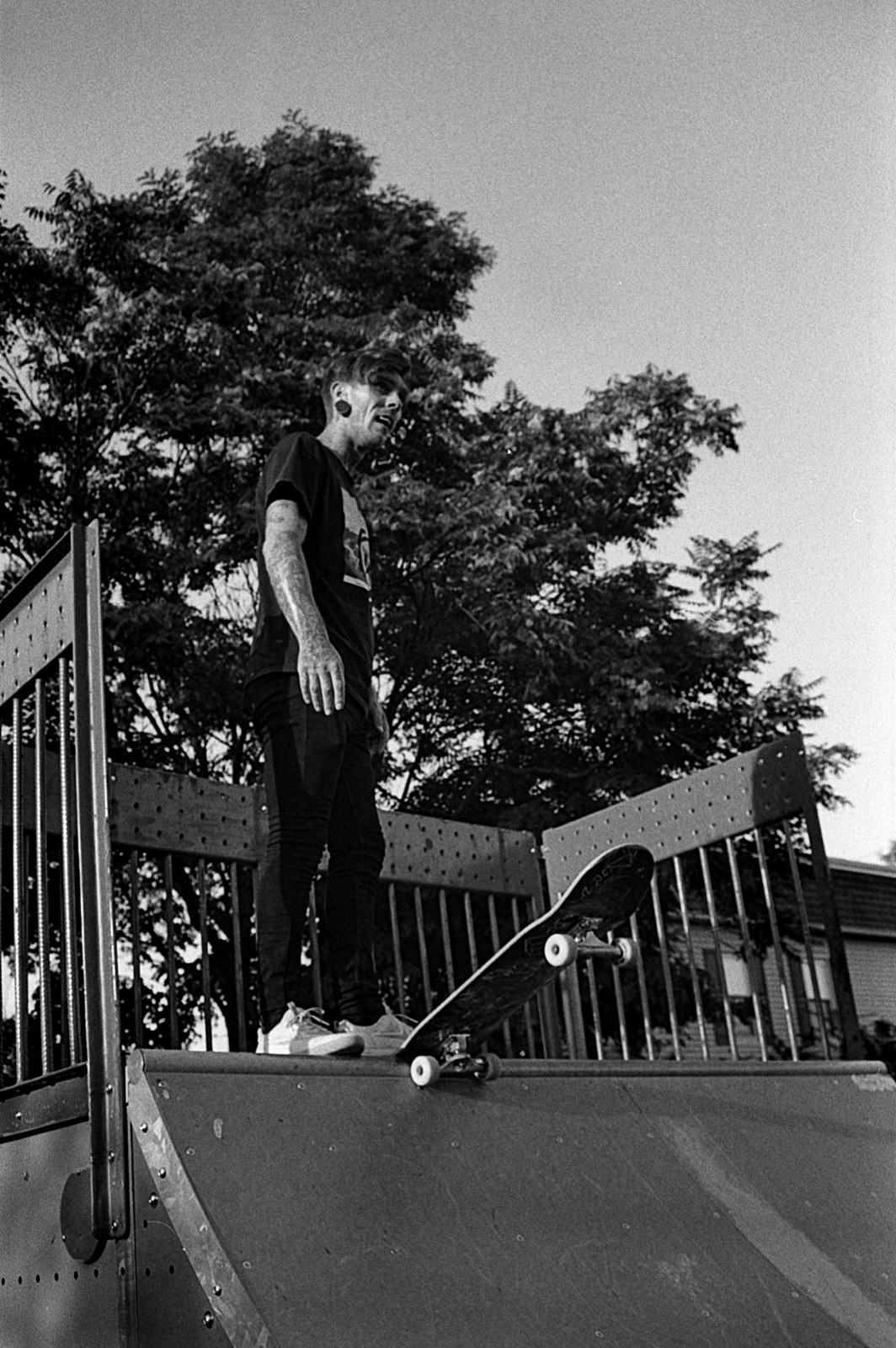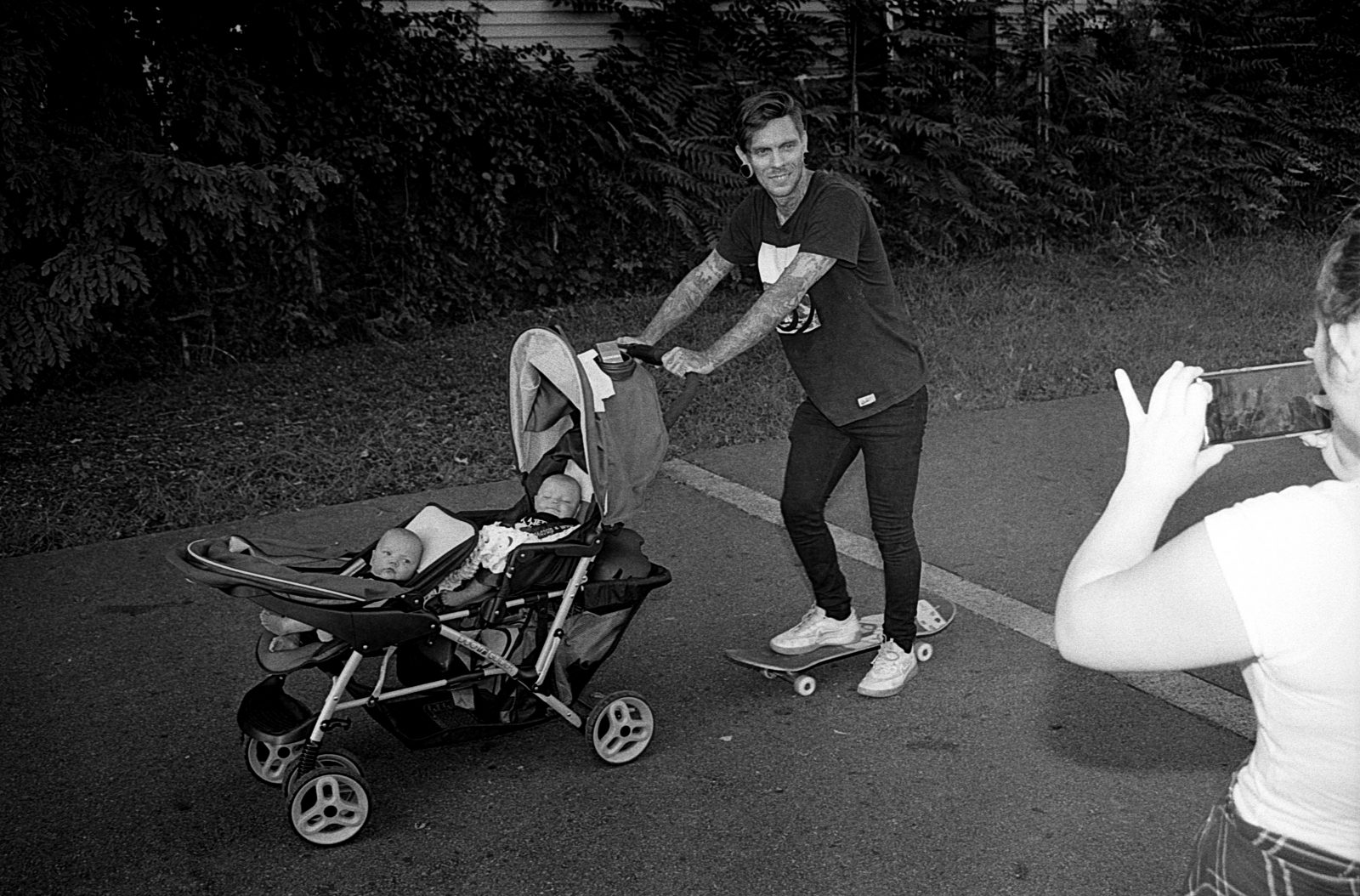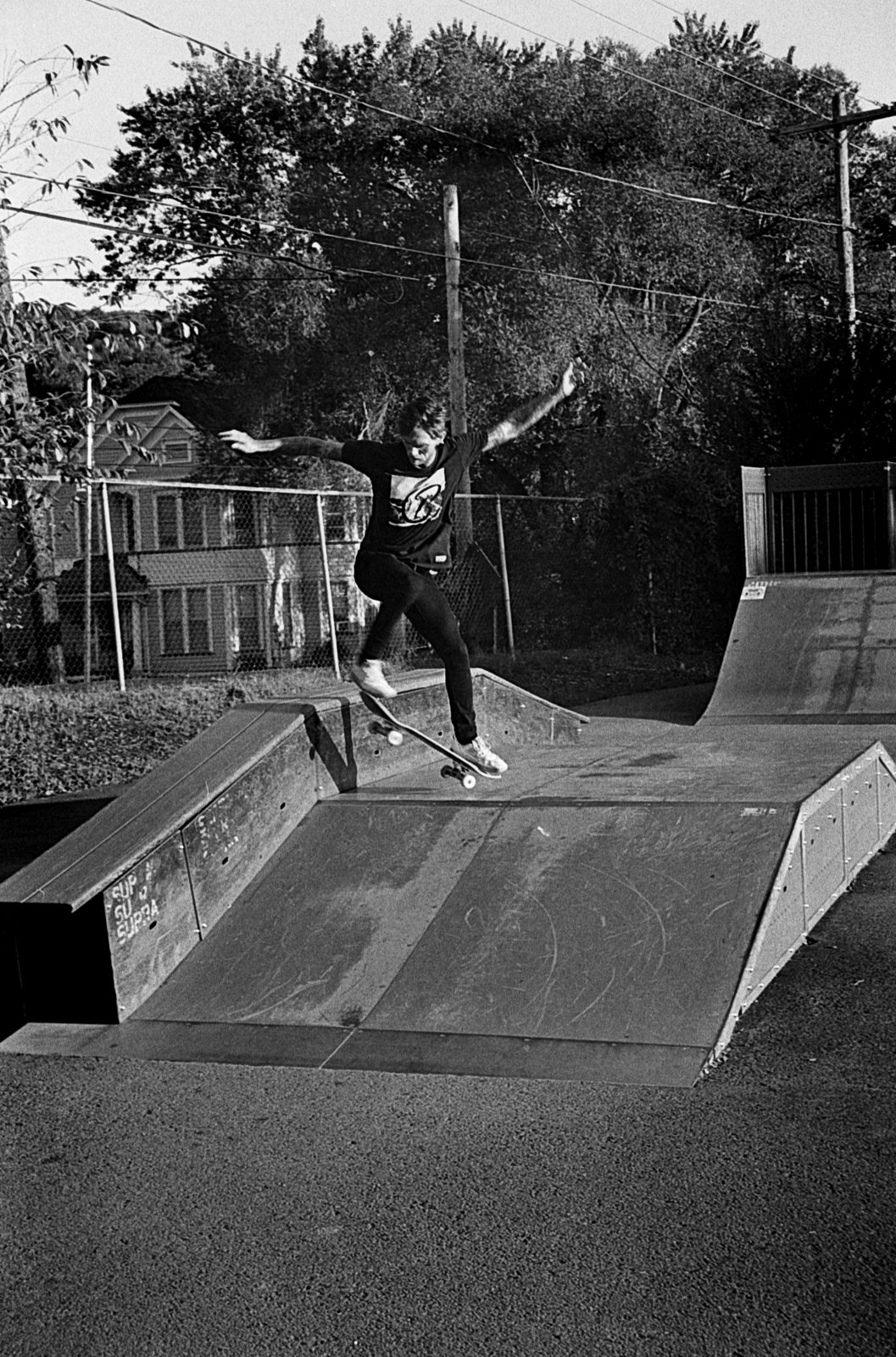 Bill, who has young twins, drives over an hour to skate at this park. "I could drive to Bloomsburg but this one is better", he said.
He seemed very confident on the board and always celebrated when others succeeded.
Bill
These photos were taken on Canon AE-1 on Kodak Tri-X 400. Developed and scanned by me at home.